When researching East Timor, 2 places were recommended again and again. 1 is the uninhabited Jaco Island at the eastern tip of the country, and the other is Atauro, an island much closer to Dili. Unfortunately our schedule didn't allow us enough time to make it to Jaco; it can take a few days to get there and the same to get back to Dili. Atauro, on the other hand, only takes 1 and a half to 3 hours depending on how you go. Despite being close to the bustling capital, Atauro, tranquil and almost deserted by comparison, feels a world away. It is about 36 kilometres from Dili and has a population of roughly 10,000. It's also home to Barry's Place.
Barry's place is an eco-lodge, with lovely little huts right on the beach. It is a little piece of paradise that is also run the right way; Barry and his wife Lina believe strongly in ethical tourism and working with the local community. They say on their website:
Our aim is to create a system that is ecologically sound and economically viable. It provides for its own needs, does not exploit or pollute and is therefore sustainable in the long term.
---
The huts
When you stay at Barry's Place, you stay in little huts by the beach. Each hut has a bed, a wardrobe, a fan and a little outside area with some seats and a hammock. The huts and the rest of the buildings at Barry's Place are built using traditional construction techniques and using locally sourced sustainable building materials. They have grass thatch roofs and definitely look the part for an island paradise.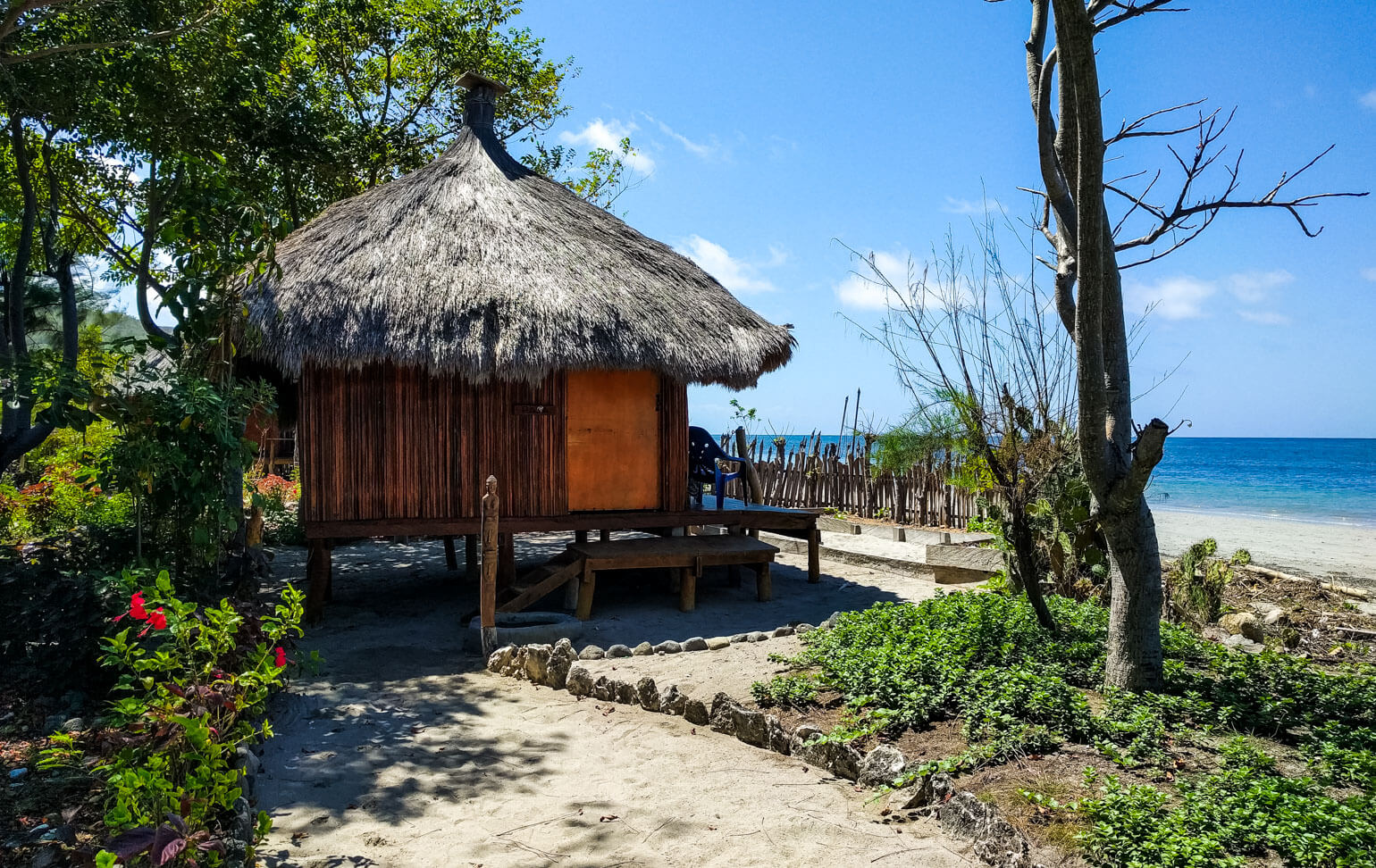 ---
The food
Meals are included in the cost of a US$45 per person stay at Barry's Place. Each meal is served like a buffet, with a good range of different foods to choose from. In the few days that we were there every meal was different but it was all delicious. The meals are served in the large dining area which also serves as a good place to hang out, read a book or chat to some of the other people staying there.
Water, tea and coffee are included too, with other drinks available at reasonable prices. Soft drinks are US$1 and beers are US$1.50.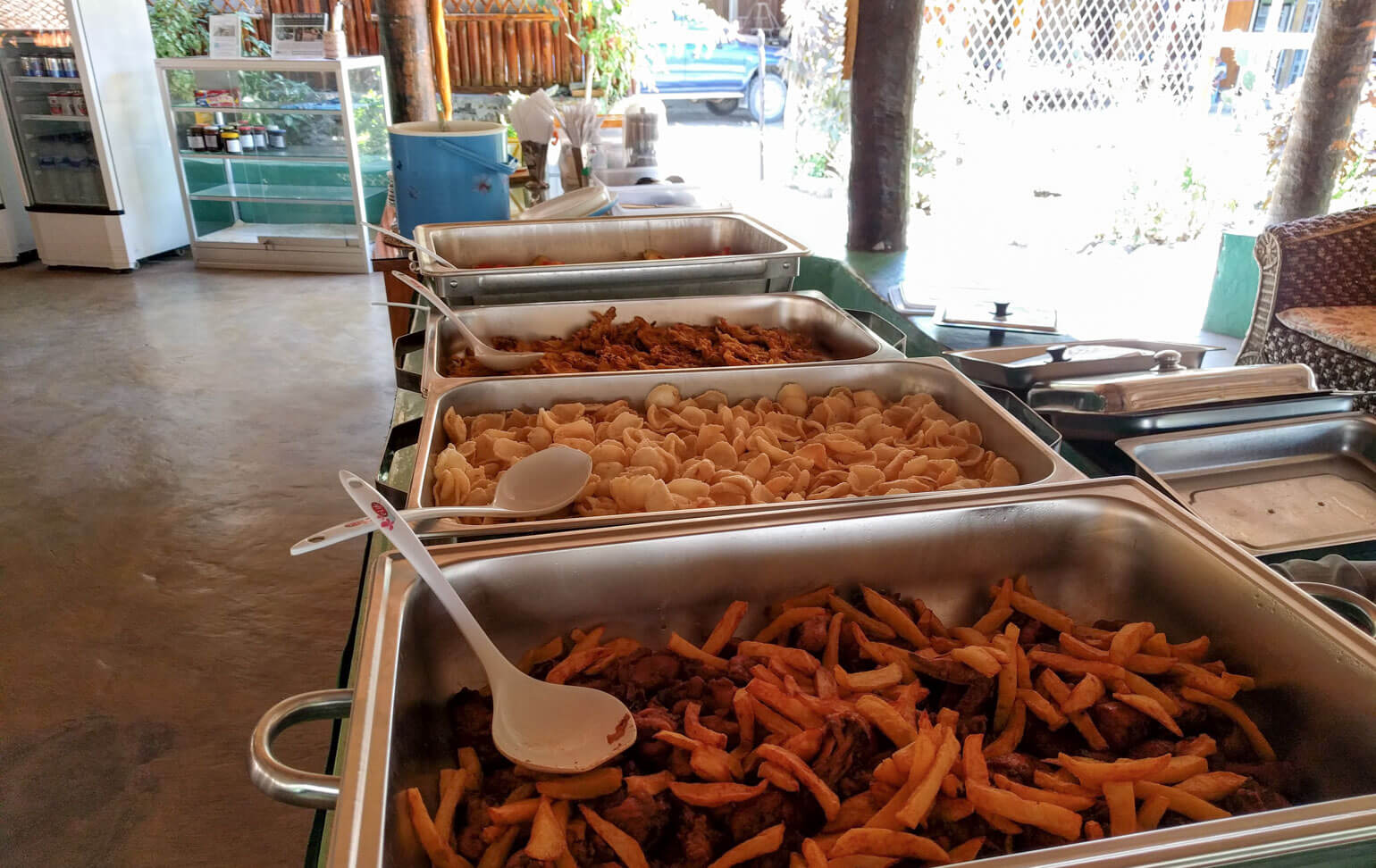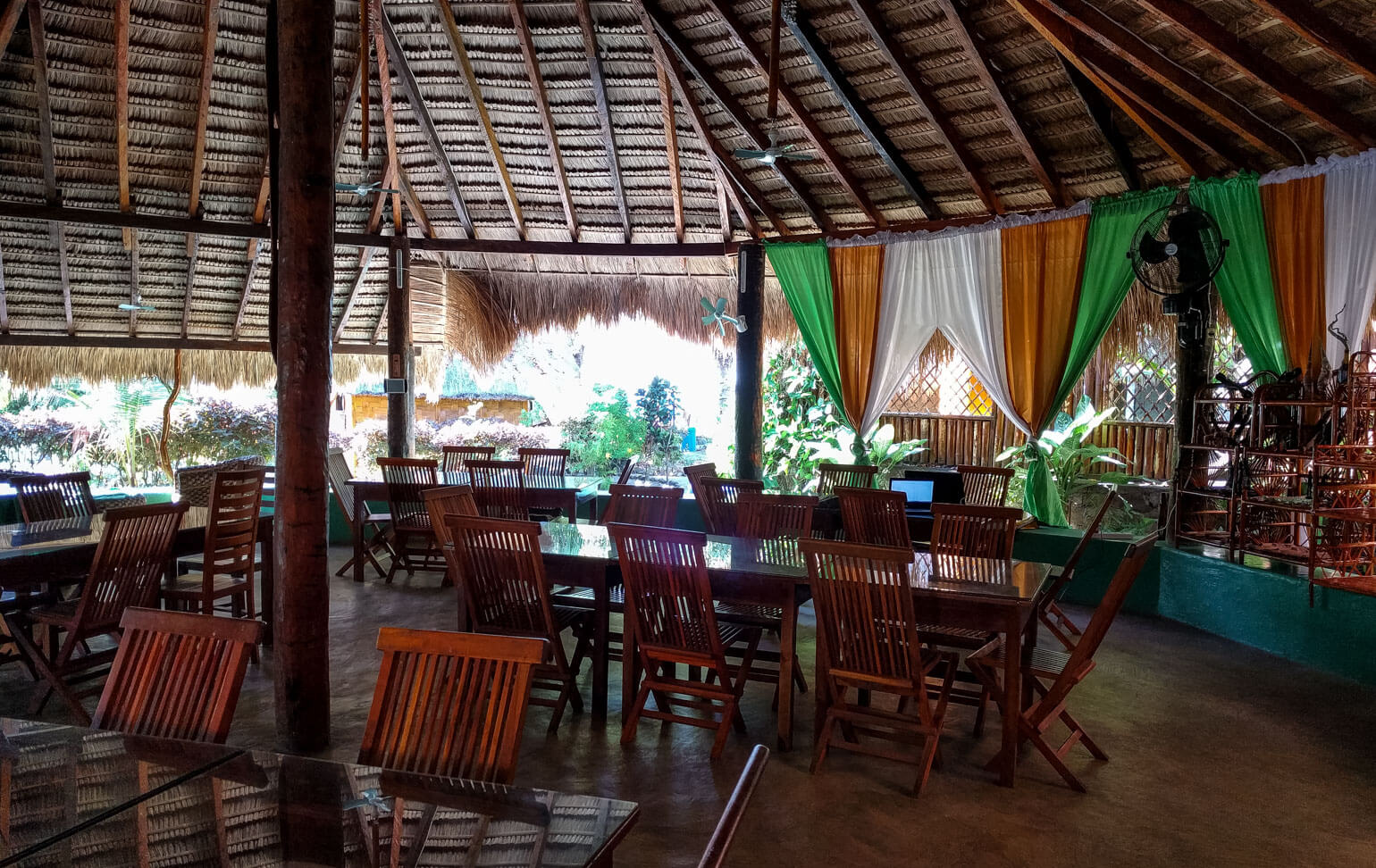 ---
The beach
The beach is right in front of Barry's Place and is beautiful, although occasionally the currents can dump a lot of seaweed and plastic onto it. Barry and his staff do try to clean it up when this happens, but it is something to be aware of for those picturing perfect postcard-ready beaches.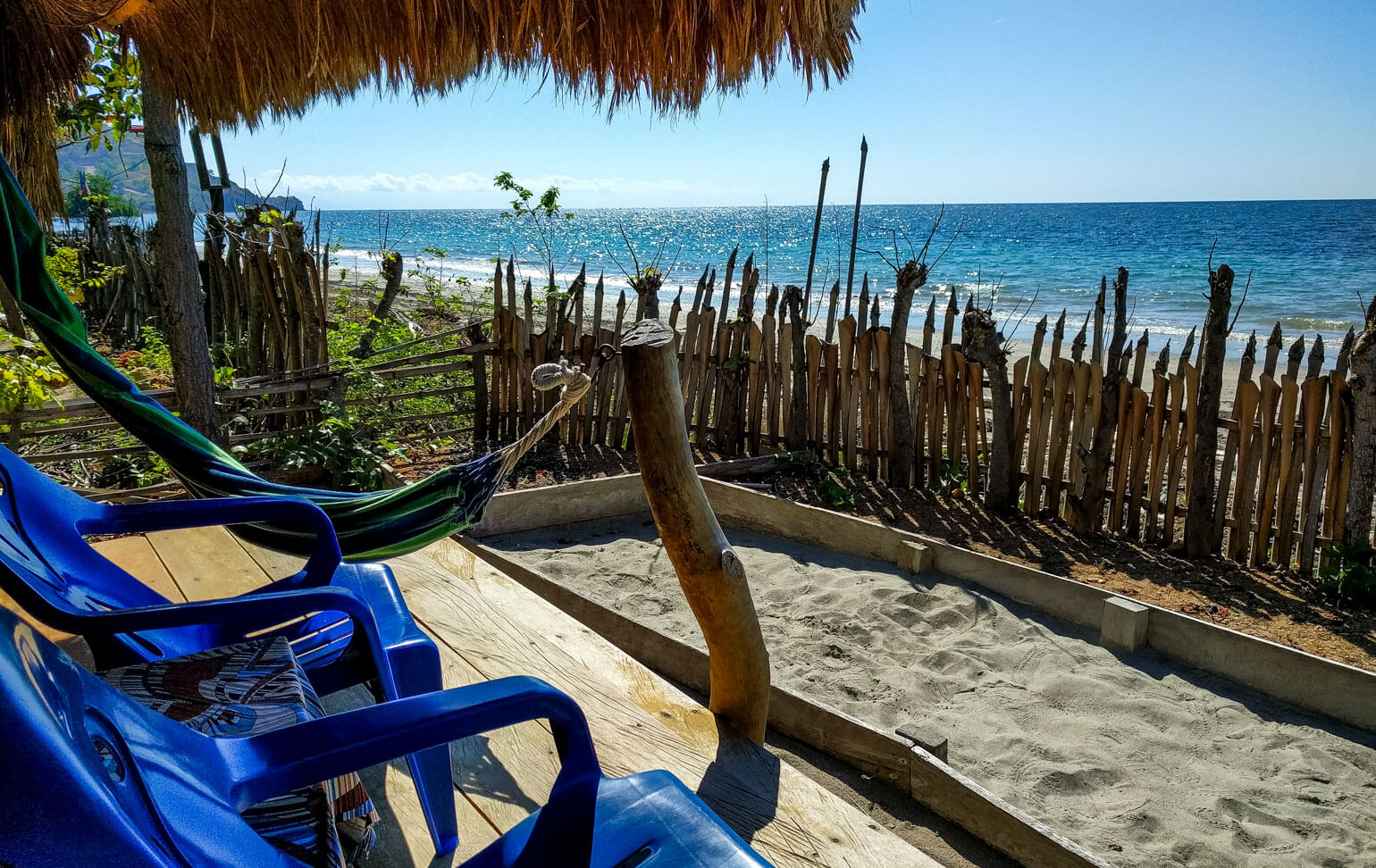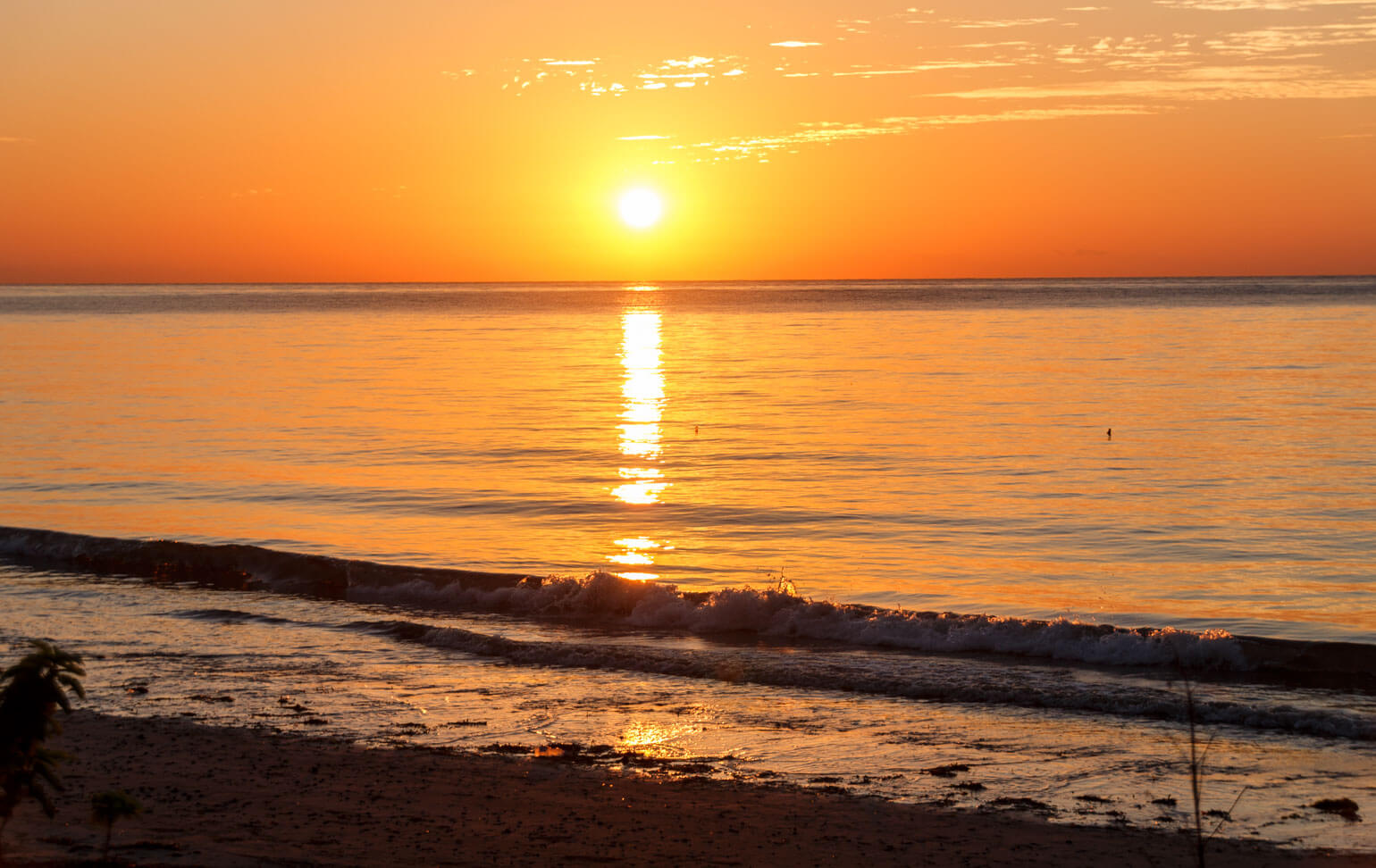 ---
Snorkelling & diving
Snorkelling can be done right out the front of Barry's Place. Barry can arrange for one of the local fishermen to take you out in a little boat. This only costs about US$10 per person for 2 people, including snorkel hire, entry to the marine reserve and the cost of the boat. We saw lots of fish, although they were mostly quite small. The coral reef is also quite intriguing, but less colourful than those in many other parts of the world.
It's also possible to organise trips to other parts of the island for snorkelling or diving. We decided against going to the other side of the island and were told by others that the snorkelling was quite similar anyway. Diving does look a bit more spectacular in other areas from some of the photos though. If diving is your thing then it is worth asking Barry about other options. Compass often organise day trips to the other side of the island.
---
Trekking and hiking
For any of the more serious hikes, like up Mount Manukoko or to the other side of the island, it is worth getting a local guide, which Barry can also organise.
For a less strenuous hike with some great views, it is worth walking along the main road (if anything on Atauro can be described as such!) north from Barry's Place. The road has a dusty, unpaved and uneven surface. Eventually you will reach a steep hill. Climbing it rewards you with some stunning views over the beach, Barry's Place and some of the rest of the island.
The road also goes past some small huts that locals seem to live in with their pigs, chickens and dogs. Seeing how some of the locals live on Atauro really shows just how poor most people there are. Hopefully an increase in sustainable tourism can bring some much-needed income to the residents of the island.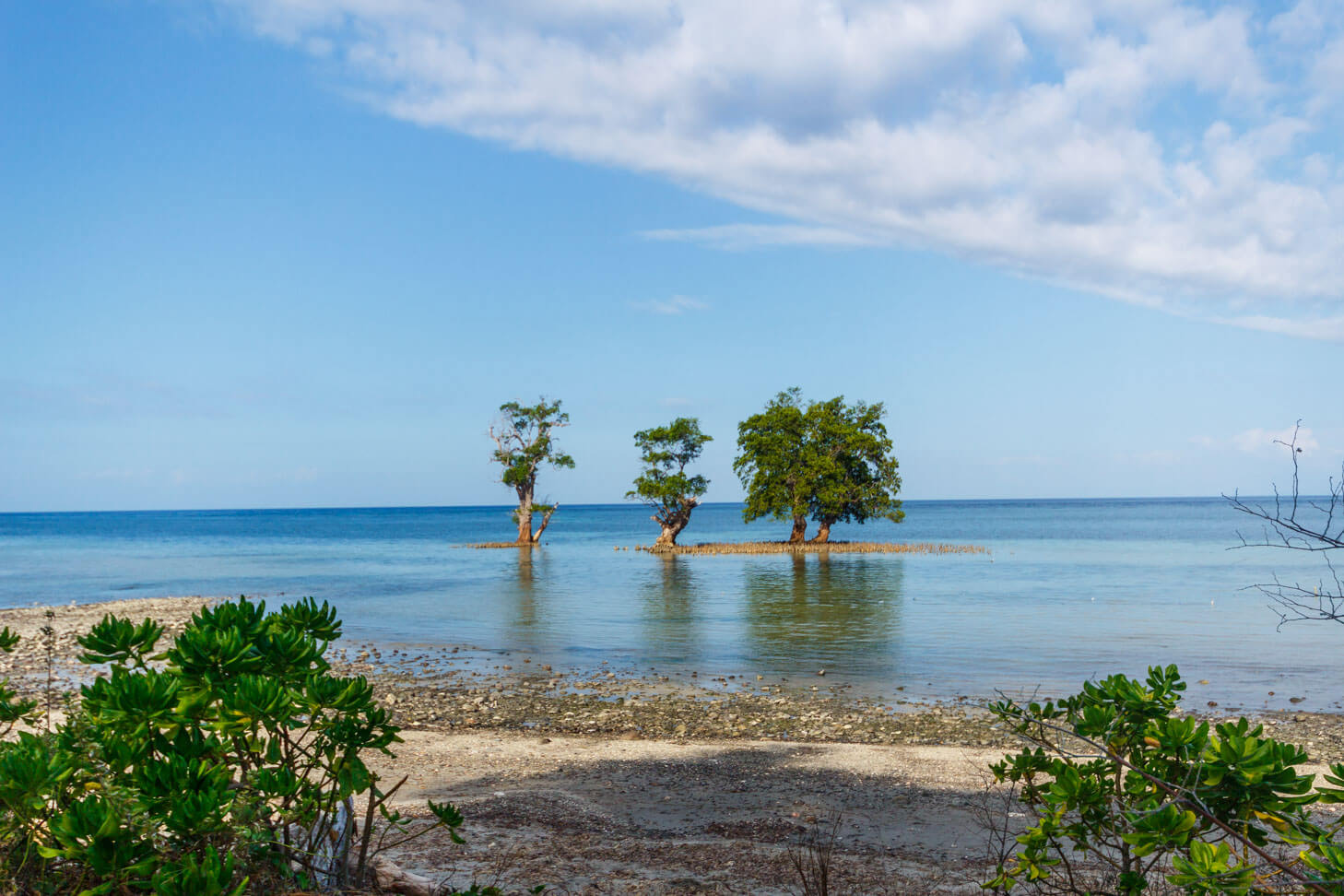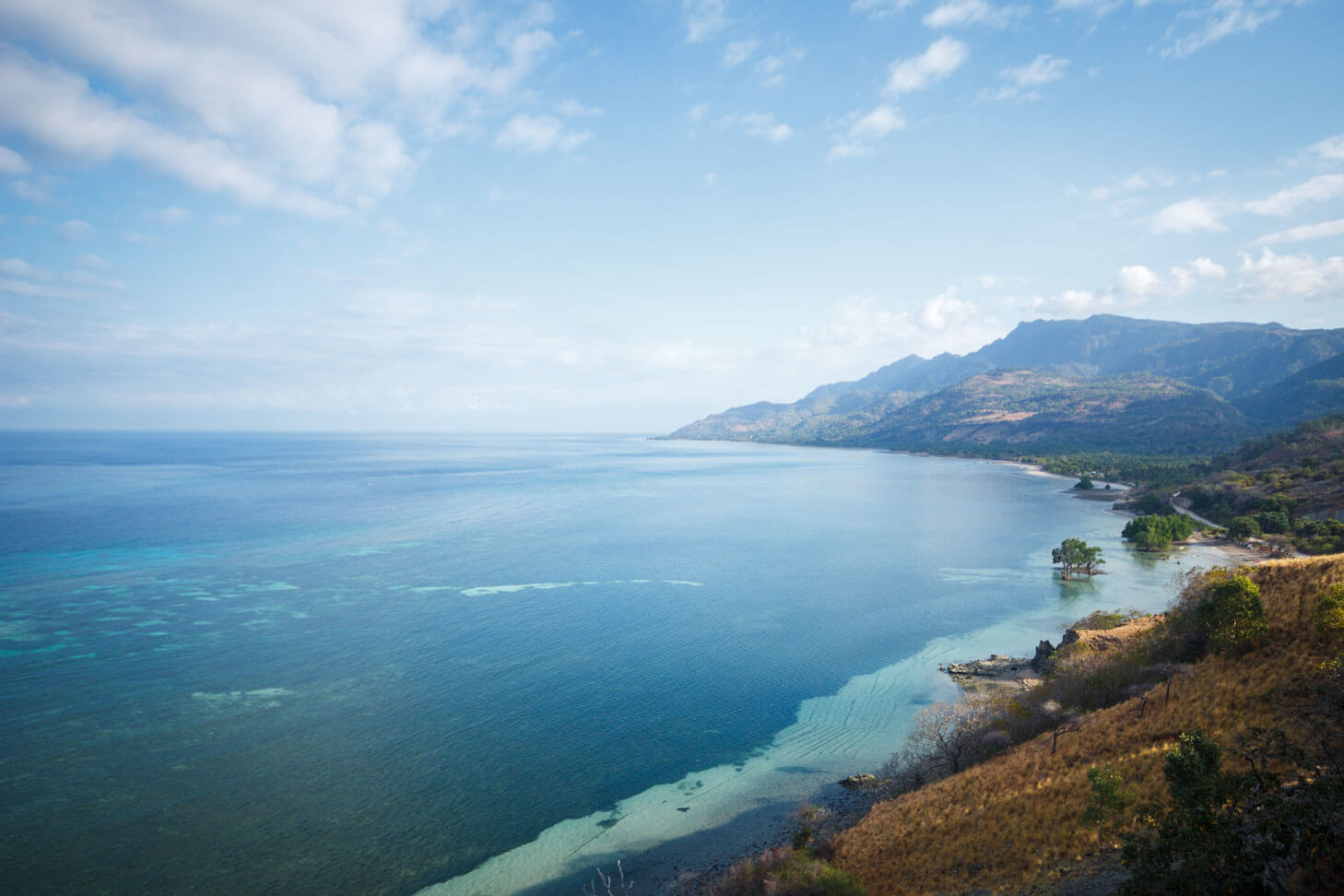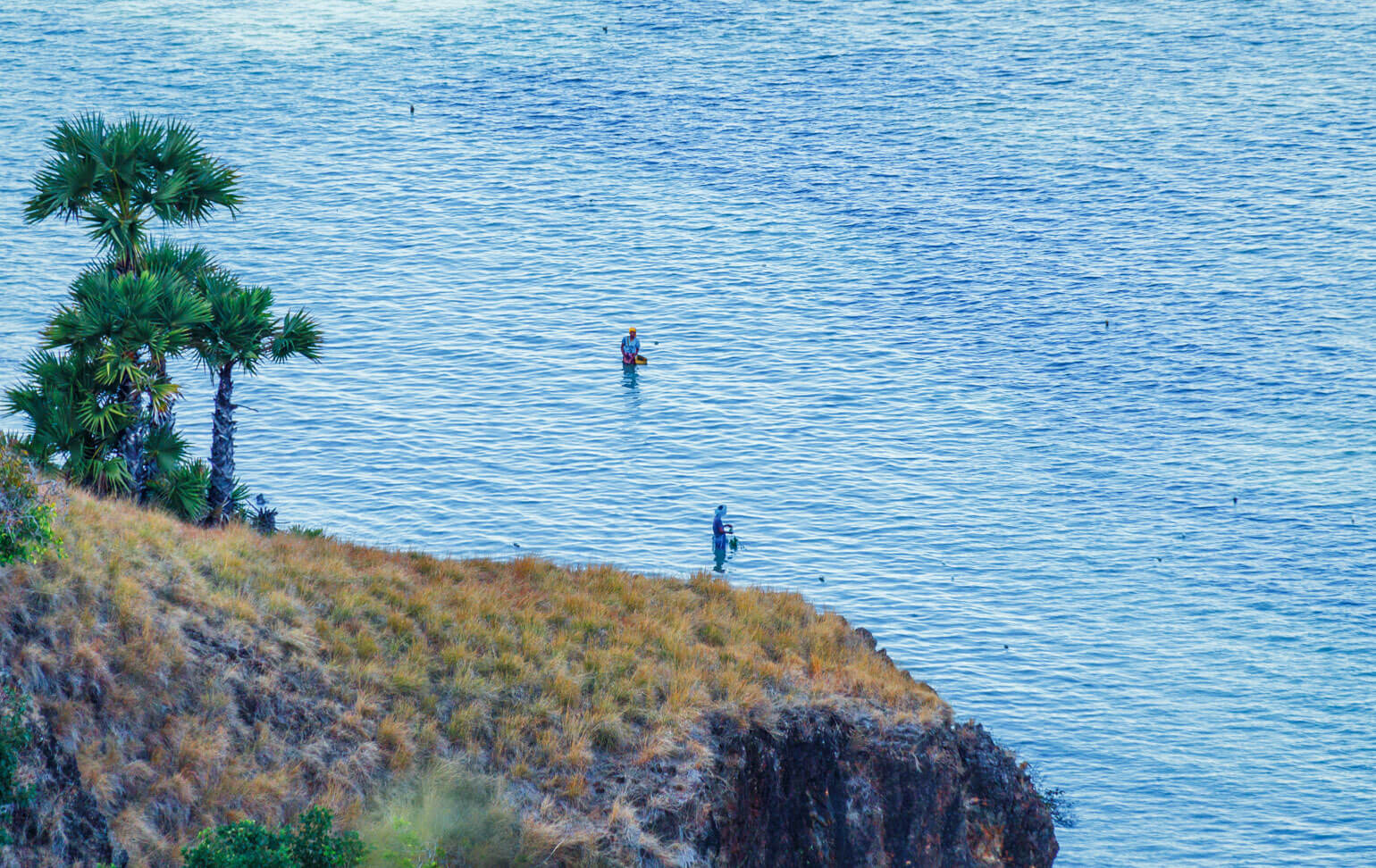 ---
Getting to Atauro
There are a number of options for getting to Atauro, but it very much depends on the day of the week you plan to go. The 2 cheapest options are the Nakroma and the Laju Laju ferries. Both take roughly 3 hours and arrive at and depart from Beloi pier, a short walk along the beach from Barry's Place.
The Nakroma makes the trip every Saturday. It leaves Dili Port at 9am and leaves Beloi Pier on Atauro for the return journey at 3pm. You need to buy tickets the day before from the wharf office if leaving from Dili. You can buy tickets on the day if leaving from Atauro. The Nakroma costs US$4 each way.
The Laju Laju makes the return journey every Thursday. It departs Dili Port at 8am and leaves from Beloi Pier at 3pm. It costs US$5 each way. The best place to sit is probably the small 8-seat section up the stairs at the back of the boat, but it fills up quickly.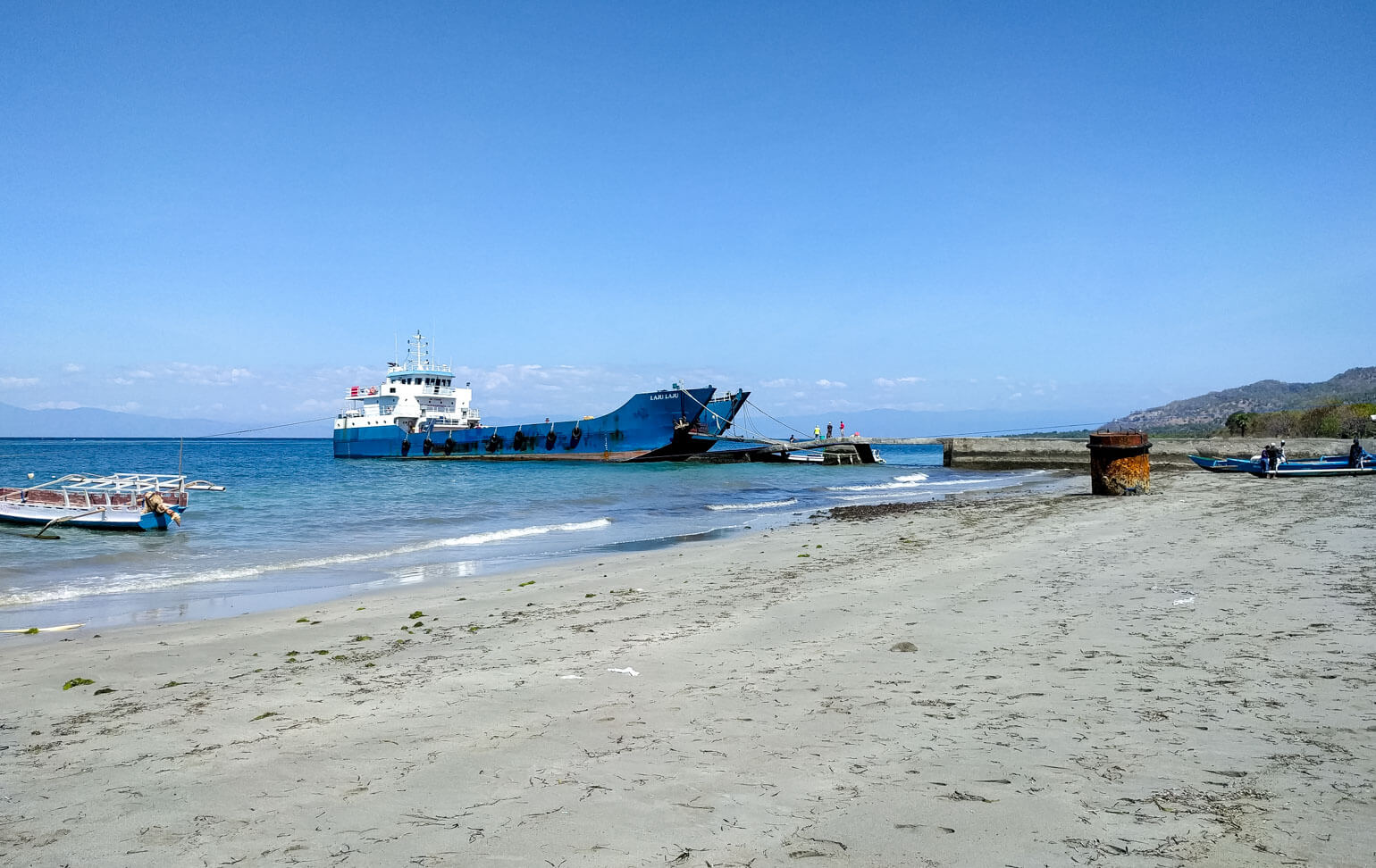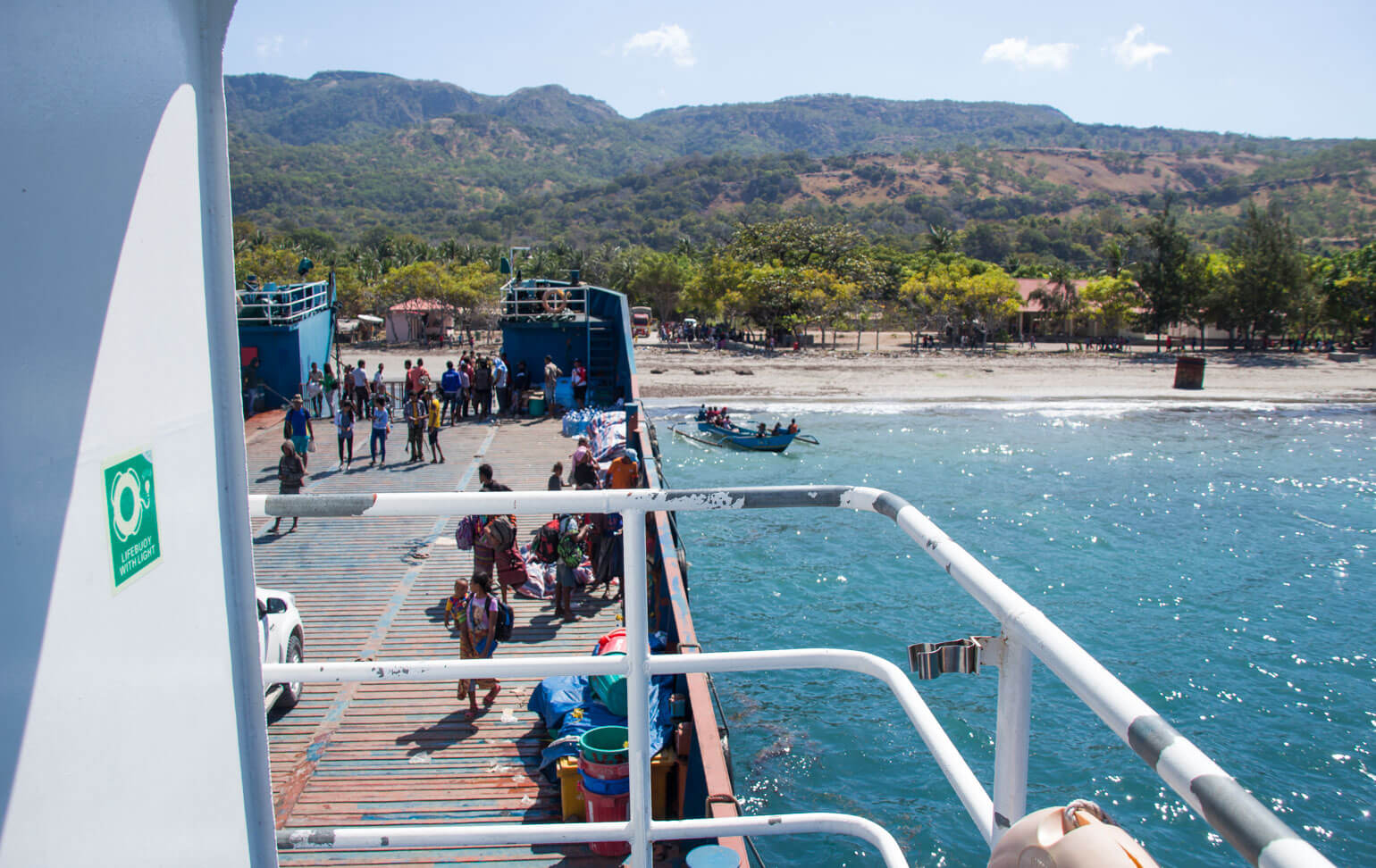 The Nakroma and the Laju Laju are, unsurprisingly, the main way that locals get to and from the island. There are a number of alternatives that go every day, but the prices are much higher, all being around US$45. Compass Charters, whose staff are all expats and speak fluent English go to Atauro every day, and also organise day trips. They usually go straight to Barry's Place, with a journey time of about 90 minutes. They can also arrange a pick up from your accomodation in Dili. Compass offer the more convenient but also more expensive service, whereas the ferries are more authentic and local, as well as slow and crowded.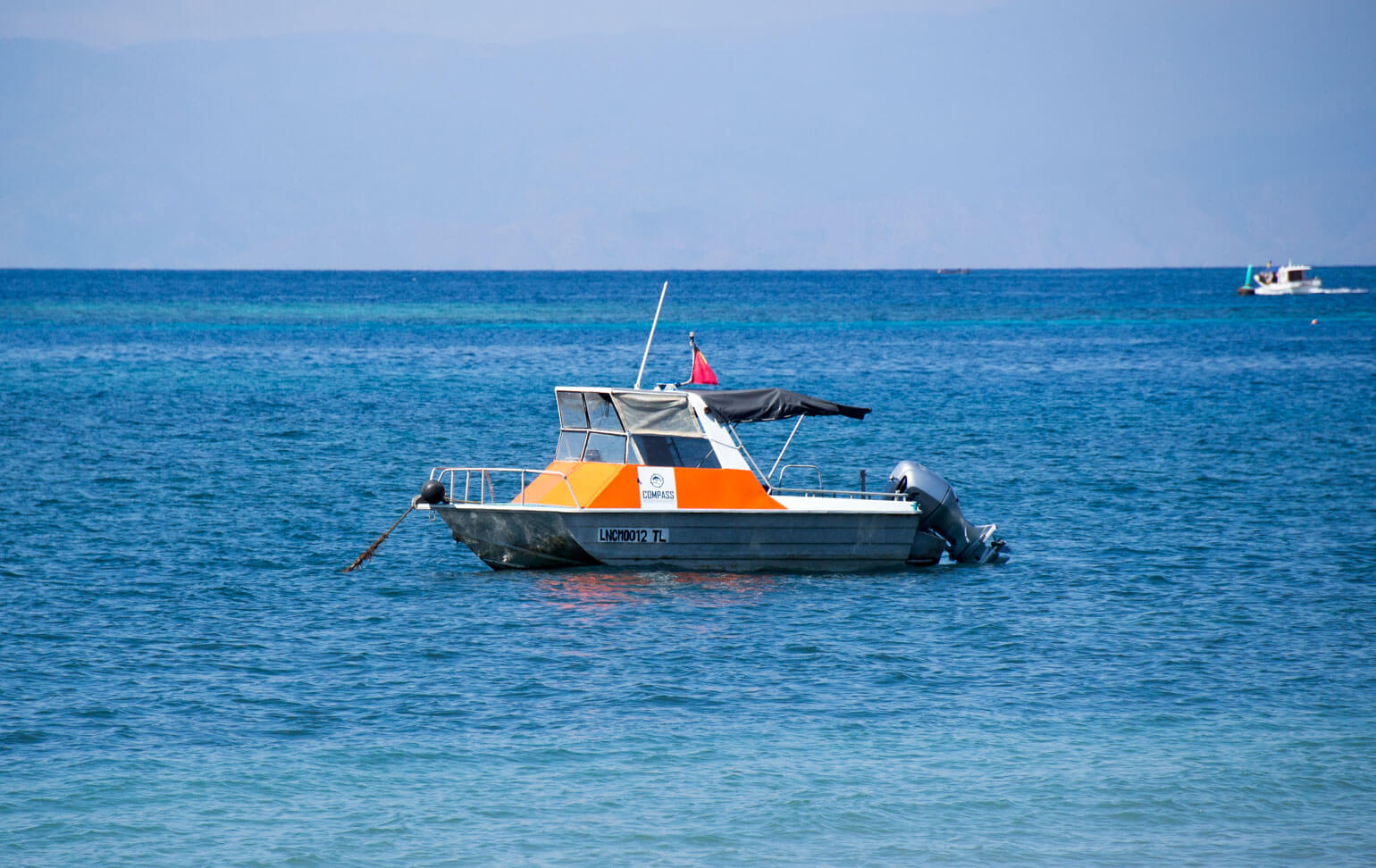 ---
Important information and links
To contact Barry's Place:
Phone or SMS: +670 7723 6084 or +670 77441101
Website: www.barrysplaceatauro.com
For more transport options, visit the Atauro Tourism website:
ataurotourism.org/getting-there