Hobart is a city full of charm and plenty to see and do. It's one of the friendliest and most relaxed cities in Australia, making it a great place to escape to for a (preferably long) weekend. Tasmania is also home to a mouth-watering range of delicious fresh food from seafood to fruit and vegetables. They don't call it the 'Apple Isle' for nothing.
---
1. See what all the fuss is about at MONA
The Museum of Old and New Art is, for many people, a convincing reason by itself to visit Hobart. It is certainly one of Australia's most interesting museums and their collection is bound to provoke some strong positive and negative feelings. Luckily, there's an app for that! You can give feedback on what you 'love' and 'hate' using the O, MONA's app and alternative to labels affixed to every wall. When you visit you receive an iPhone with the app and headphones. If you have your own iPhone you can just download the app (unfortunately not available on Android). The app then displays information about each artwork as you explore the museum. The information includes regular descriptions of the work but also extras such as 'art wank', 'gonzo' and interviews with artists. Make sure to return the iPhones afterwards or, as the claim on their website, they "will kill you. And a loud buzzer will go off and you will be really embarrassed." Yep, it's that kind of place. A refreshing take on the sometimes stuffy world of art galleries.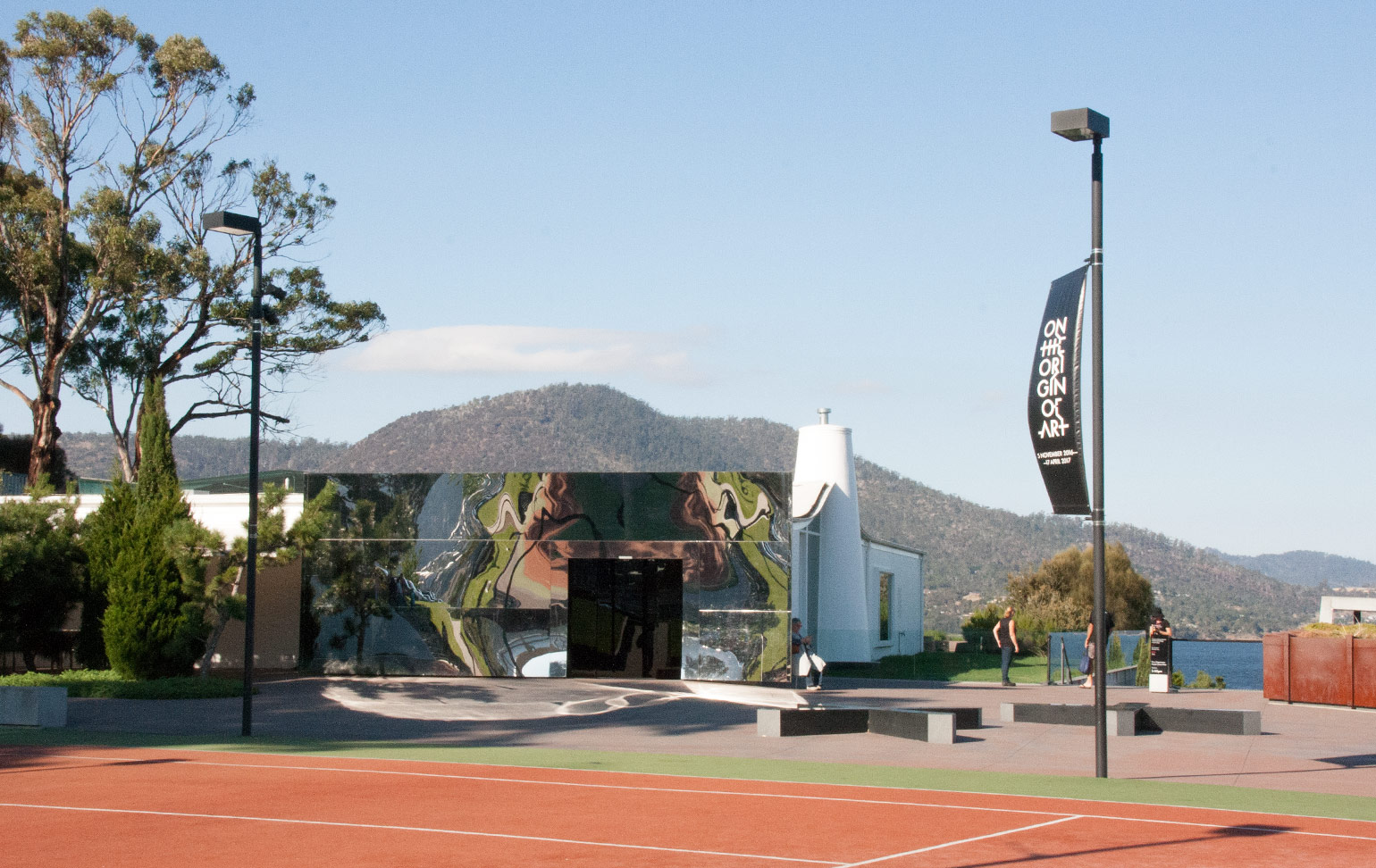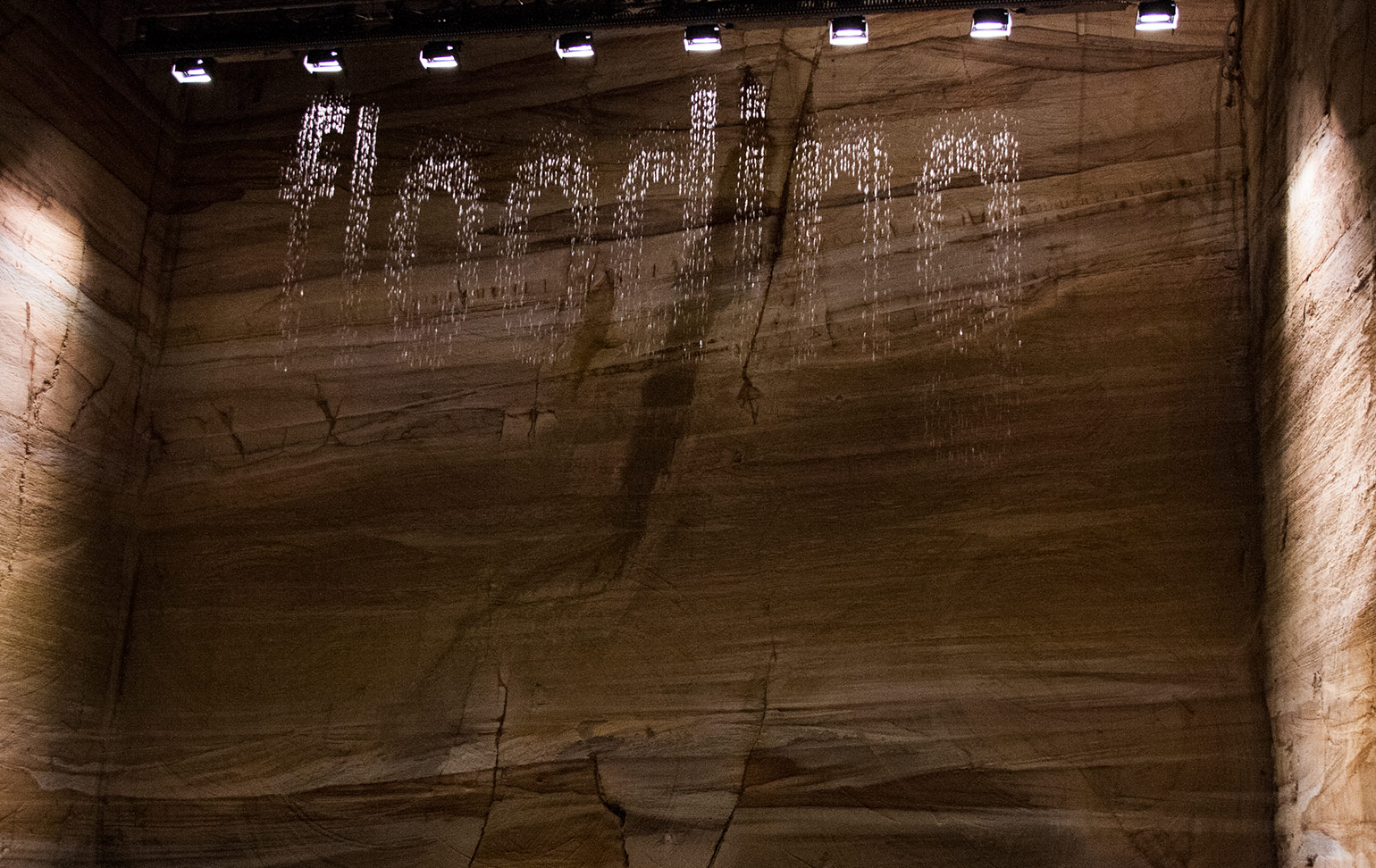 As well as the museum there is also a restaurant, wine bar and cellar door, where you can taste the Moorilla wines and the Moo Brew beers. You can do tours and tastings at both the Moorilla Winery and the offsite Moo Brew Brewery. I really wanted to like the Moo Brew beers because they have beautiful bottles and arty labels, but unfortunately the beers are all terrible.
Getting there
To get to Mona from the centre of Hobart, you can take the bus, drive or catch MONA's own camouflage-decorated ferry. The latter option is by far the best experience. It takes 25 minutes along the Derwent River. The ferry provides some good views and there is a variety of seating, including sheep.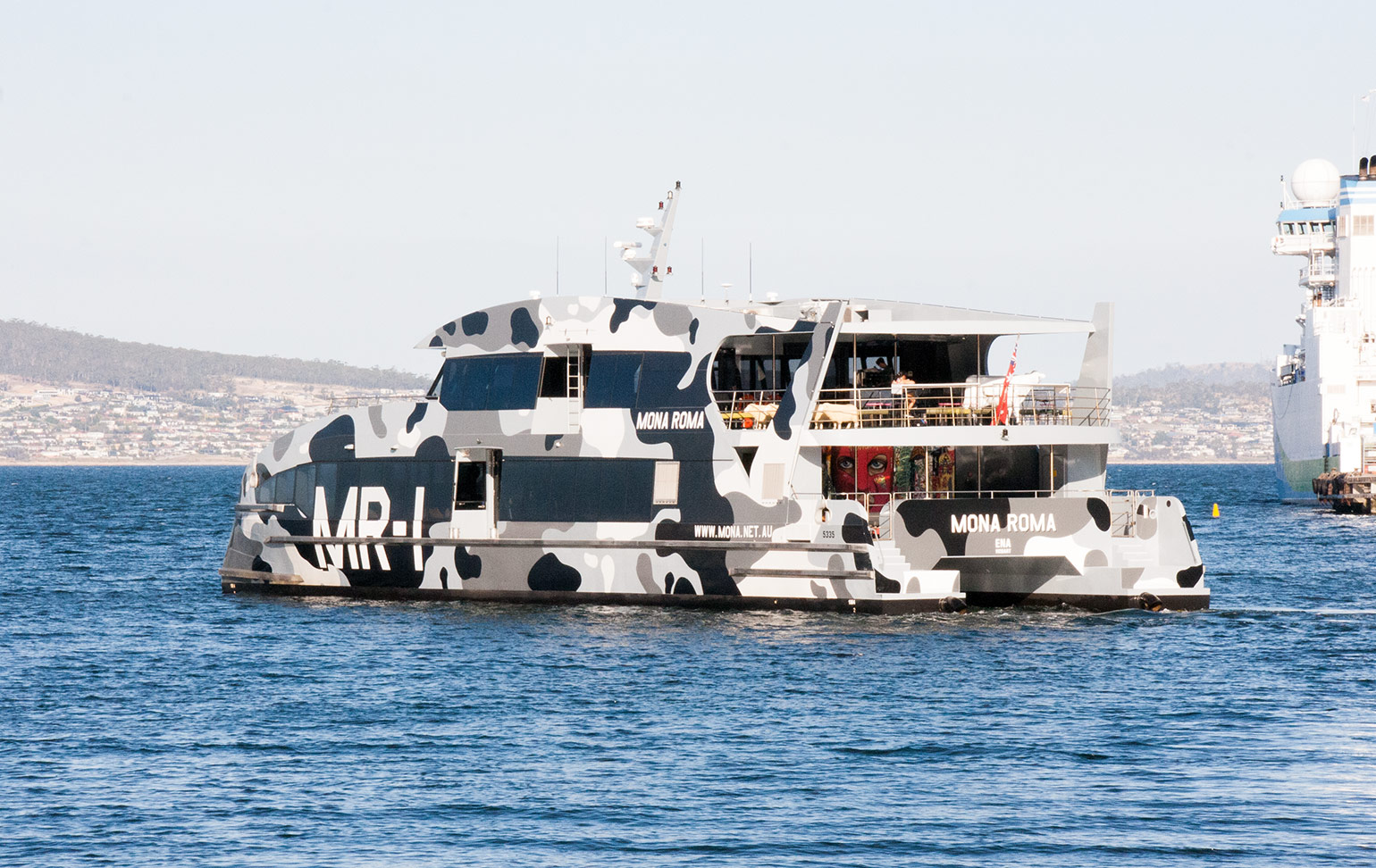 Useful info
Museum entry: Adult: $28, Concession: $25, Under 18 or Tasmanian: FREE.
Ferry (return): $22 (or $55 in the 'Posh Pit', where you receive complimentary drinks and canapés)
Hours: 10am – 6pm (closed Tuesdays)
---
2. Learn some history at the Tasmanian Museum & Art Gallery
Hobart's somewhat more traditional museum (compared to MONA) is also worth a visit, especially if you are interested in animals native to Tasmania and the history of the area both before British colonisation and since. They have some great sections on the thylacine (Tasmanian tiger), Tasmania's Aboriginal people, and Antarctica.
Useful info
Museum Entry: FREE
Hours: 10am – 4pm (closed Mondays)
---
3. Explore Salamanca Place, Battery Point & the waterfront area
Salamanca Place is where the Salamanca Market is held every Saturday. It is also a popular area after dark because of its many restaurants and bars. One of the best restaurants there is Maldini, a family-run place serving up delicious Italian food.
Battery Point, which adjoins Salamanca Place has a large number of historic houses dating from the first European settlement of Hobart so is a good area to wander if you are interested in the history of the city. batterypointwalk.com.au provides a self-guided walk with information on the main attractions in the area.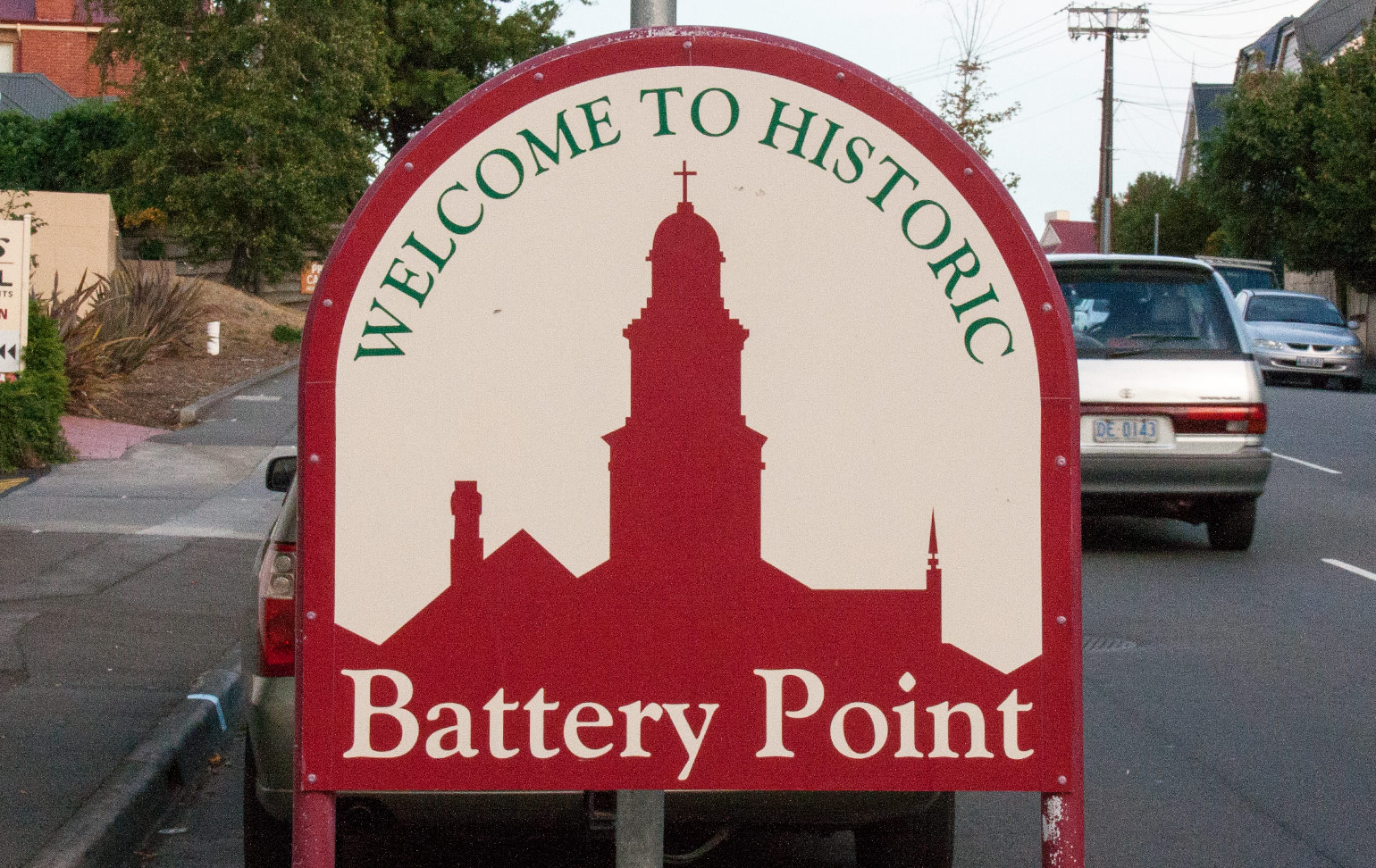 On the other side of Salamanca Place is Hobart's waterfront area. Another area worth a stroll and where the MONA ferry leaves from. There are a number of places selling fish 'n' chips along the waterfront, the best of which is Flippers.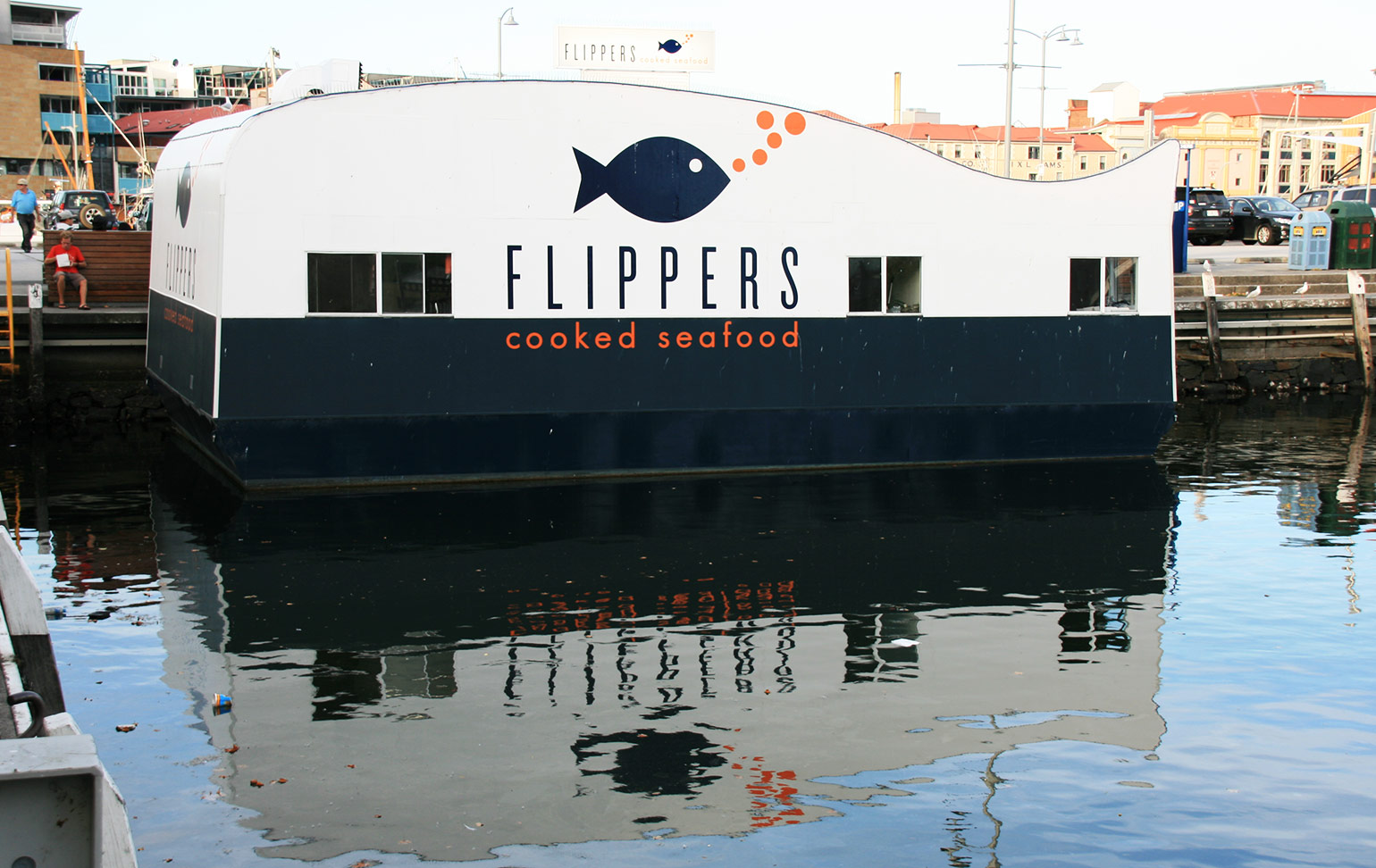 ---
4. Admire the views from Mt Wellington
Towering over the city, Mt Wellington is definitely worth a trip. The views over Hobart and the surrounding area are spectacular, especially on a clear day. Unfortunately for us, the weather was clear when we set off for Mt Wellington but had turned to blanketed clouds by the time we reached the top.
If you have a car, then getting to the 1271 metre high Mt Wellington is straightforward, takes about 20 minutes and is a scenic journey up narrow roads that snake around the mountain. Otherwise, there are a few options. Shuttle buses will take you up there but the price is quite steep ($30 per person). Something I haven't tried but I'm pretty sure would work would be to catch bus 448 to Stop 26, Huon Rd / Pillinger Dr and hitchhike from the turnoff to the summit.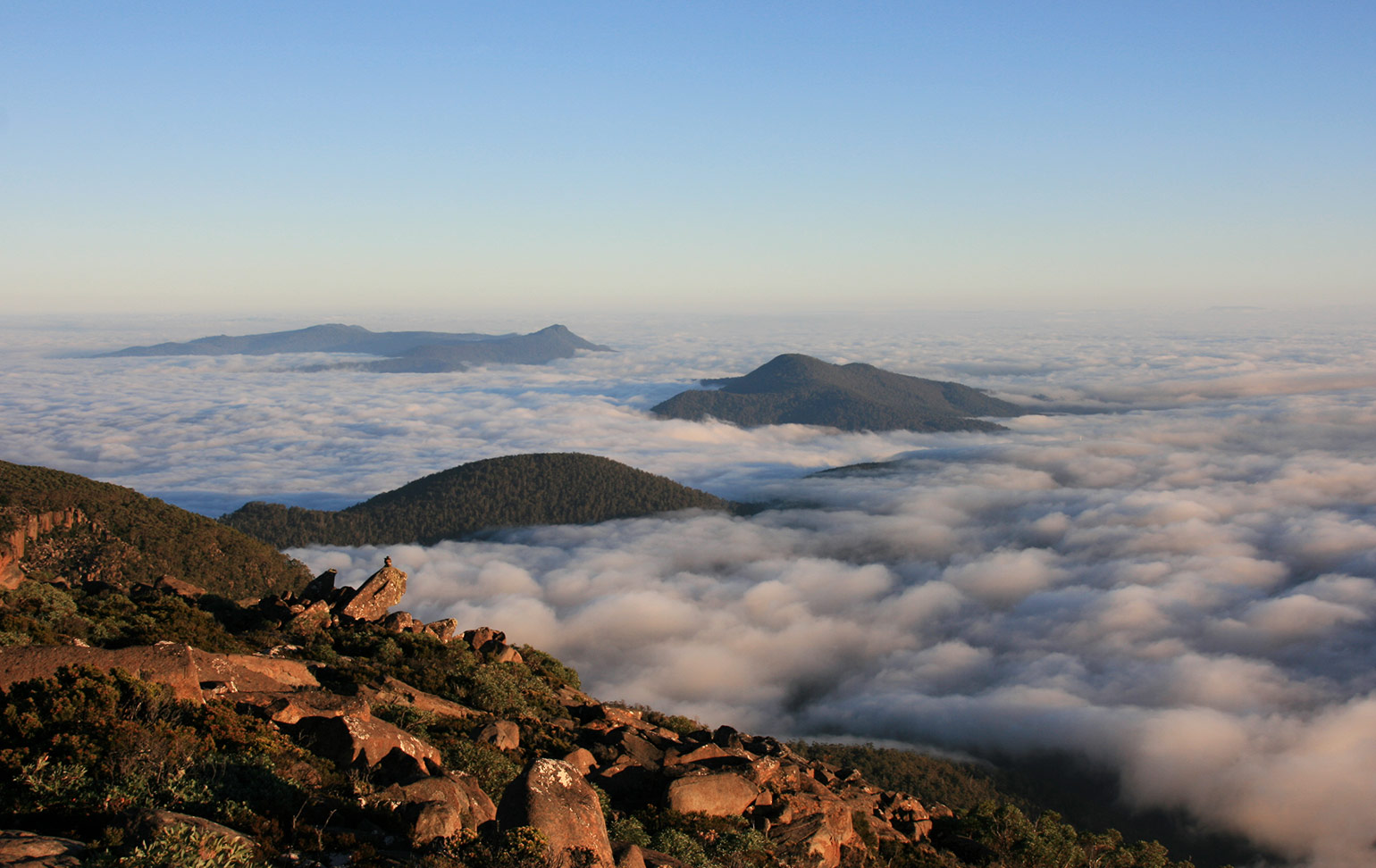 ---
5. Walk the Hobart Rivulet Track
Before visiting Hobart I had never heard the term 'rivulet', but I'm sure it's a perfectly cromulent word. The Hobart Rivulet Track runs alongside the rivulet, which is basically a stream. The track starts in the city near the intersection of Molle and Collins Streets and meanders towards Mt Wellington. The rivulet was actually early Hobart's main source of fresh water so played a vital role in the city's history.
We walked from the city to the world-heritage listed Cascades Female Factory and then on to the Cascade Brewery, the oldest continually operating brewery in Australia. From there it is very easy to get the bus back into the city.
---
6. Learn about some harsh realities of convict life at the Female Factory
The Cascades Female Factory is the most important site in Australia that dealt with female convicts. The entrance fee is only $5 but to make sense of it all I recommend the 'Heritage Tour' for $15. The stories of the people talked about are really interesting and you will learn just how horrific life was for the women transported to 'Van Diemen's Land' as Tasmania was known at the time. The Female Factory along with 10 other sites around Australia make up the Australian Convict Sites World Heritage property.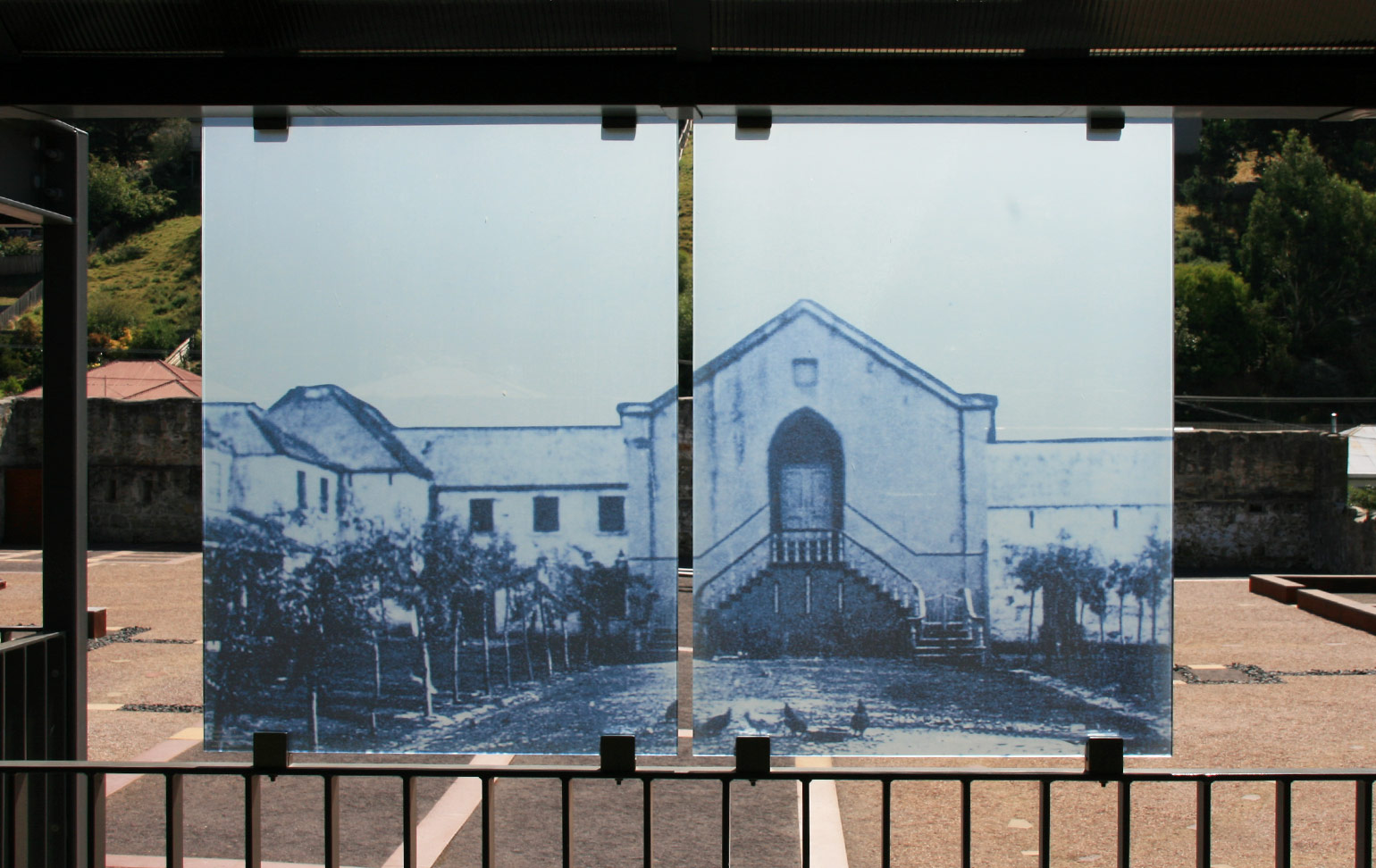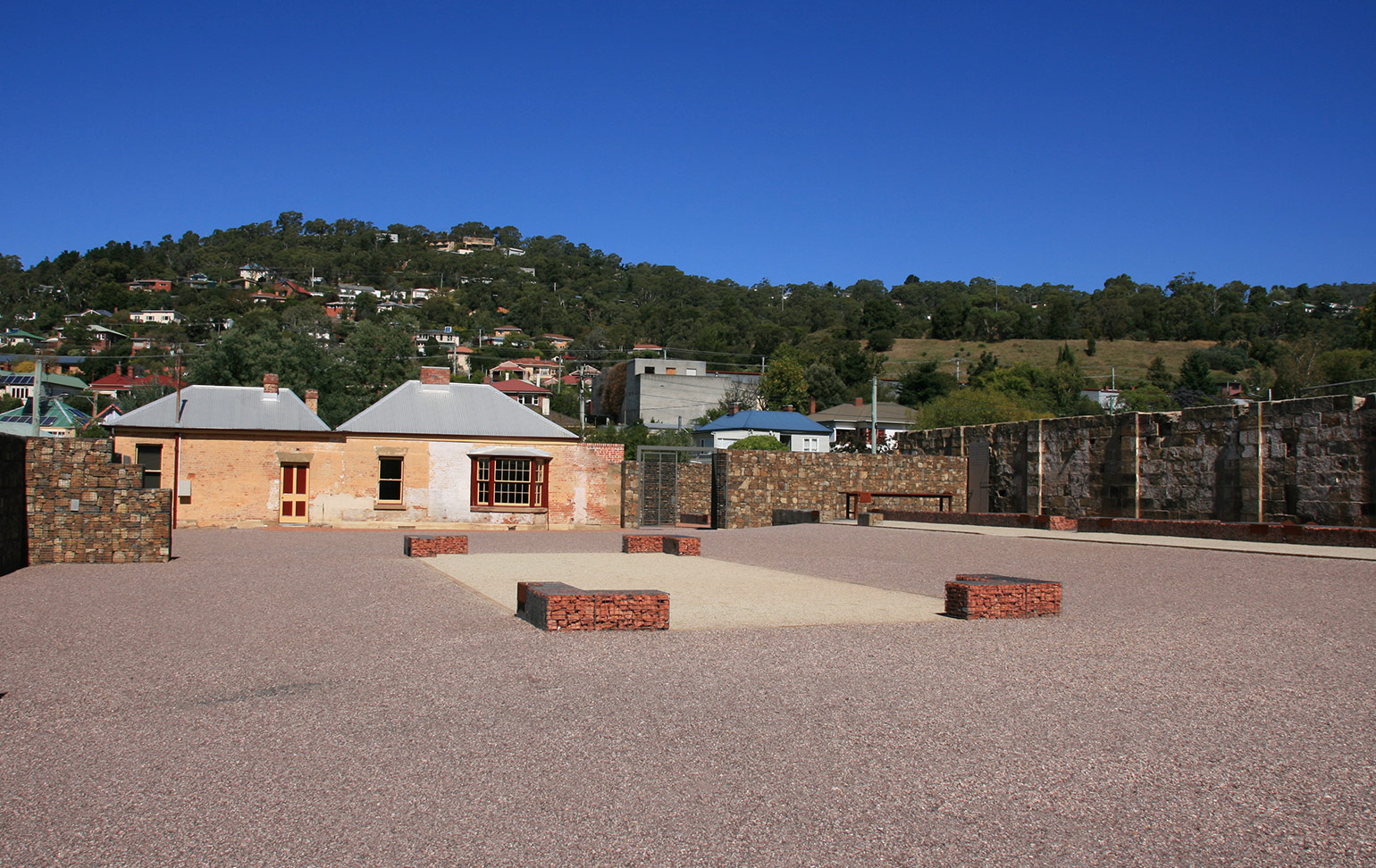 ---
7. Taste some beers at Australia's oldest brewery
Further along the rivulet lies the Cascade Brewery, the oldest continually operating brewery in Australia. The brewery was founded by two English settlers, who sold their first Cascade Brewery beer in 1832. It's possible to do tours of the brewery, wander the gardens or just relax in the Cascade Brewery Bar and sample some beers. After our walk along the rivulet, we decided on the beers. The tasting paddle cost $12 and included 4 beers of our choice.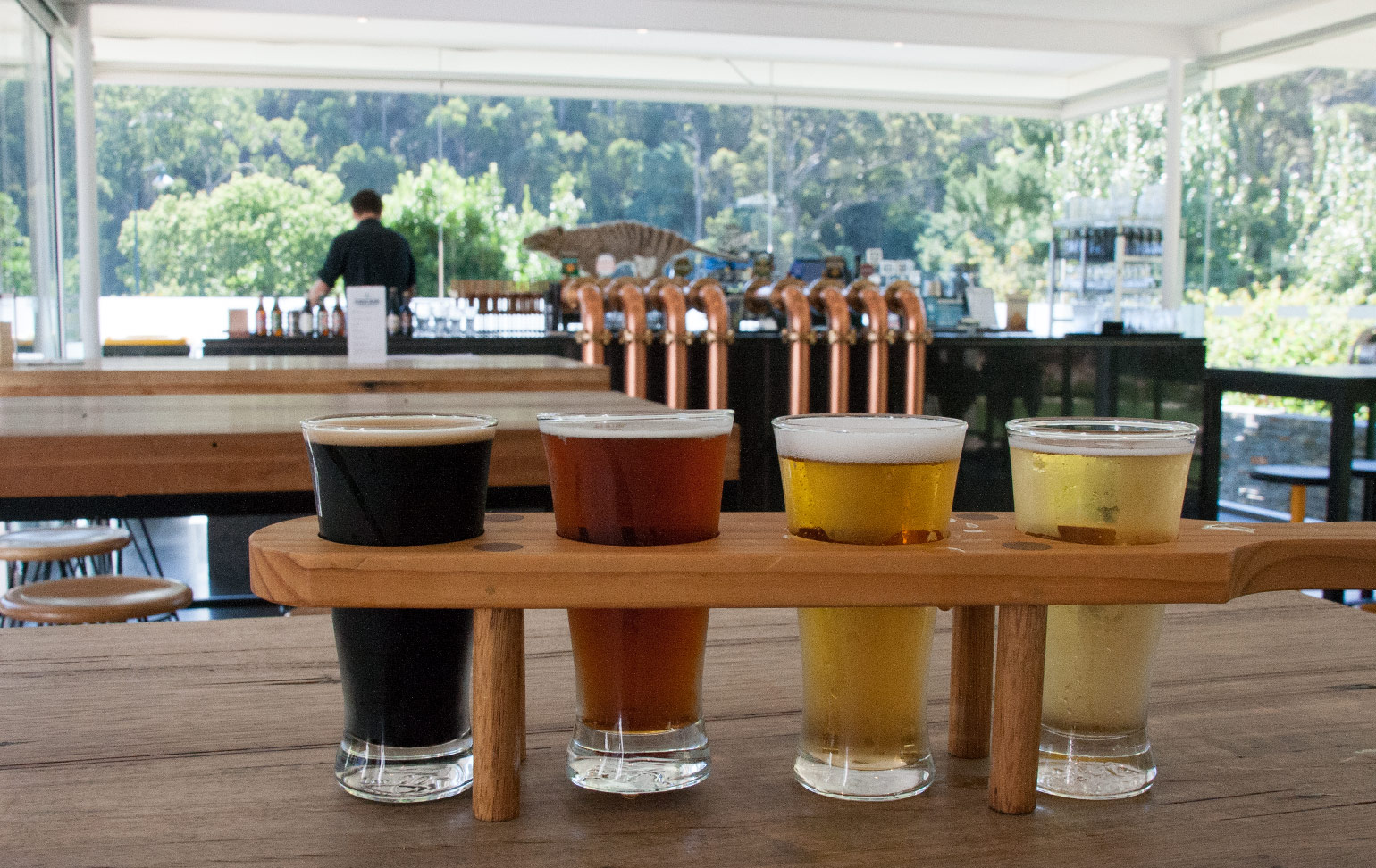 ---
8. Wander Hobart's beautiful Botanical Gardens
I'll admit it: I don't go to botanical gardens very often, even the lovely Royal Botanic Gardens that I live very close to in Melbourne. In the interest of exploring as much of what Hobart has to offer as we could, we walked the half an hour to get to the Royal Tasmanian Botanical Gardens (as they are properly called). They were a lot better than expected. We were very impressed and, in my opinion, they are better than their Melbourne counterpart. I wasn't surprised to learn that they are the second oldest Botanical Gardens in Australia. They are a nice place to explore for an hour or two.
I particularly liked the Japanese garden.
And the range of cacti on display, including this one.
And also the ponds filled with ducks.
Not too far from the gardens are the gates of the locally famous (or maybe infamous) Beaumaris Zoo. You will pass them if walking to or from the city. This was sadly where the last thylacine (tasmanian tiger) died in 1936. There's not really anything else to see here except the gates, but it's worth a quick look if you are passing by.
---
9. Great Cafés
Tasmania in general is known for the amount of fresh produce available and its capital is no different. There are plenty of cafés and restaurants willing to use said fresh ingredients. One such café that was perfect for a delicious brunch was Pigeon Hole, near the corner of Goulburn and Molle Streets. They focus on using seasonal and local produce in their ever-changing menu.
Useful info
Kitchen opening hours: 8am – 3pm (closed Sundays)
Cost of dishes: ~$13-20
---
10. Cool bars
Hobart has a good range of bars, lots of which are in and around Salamanca Place. However, for a better beer selection and a nicer atmosphere, head a little off the beaten track and behind Salamanca Place to a bar called Preachers. It has a relaxed feel and a very atmospheric outdoor area covered in astroturf. There is also a converted bus that makes a good place to sit, drink and eat the delicious bar snacks and decent burgers on offer.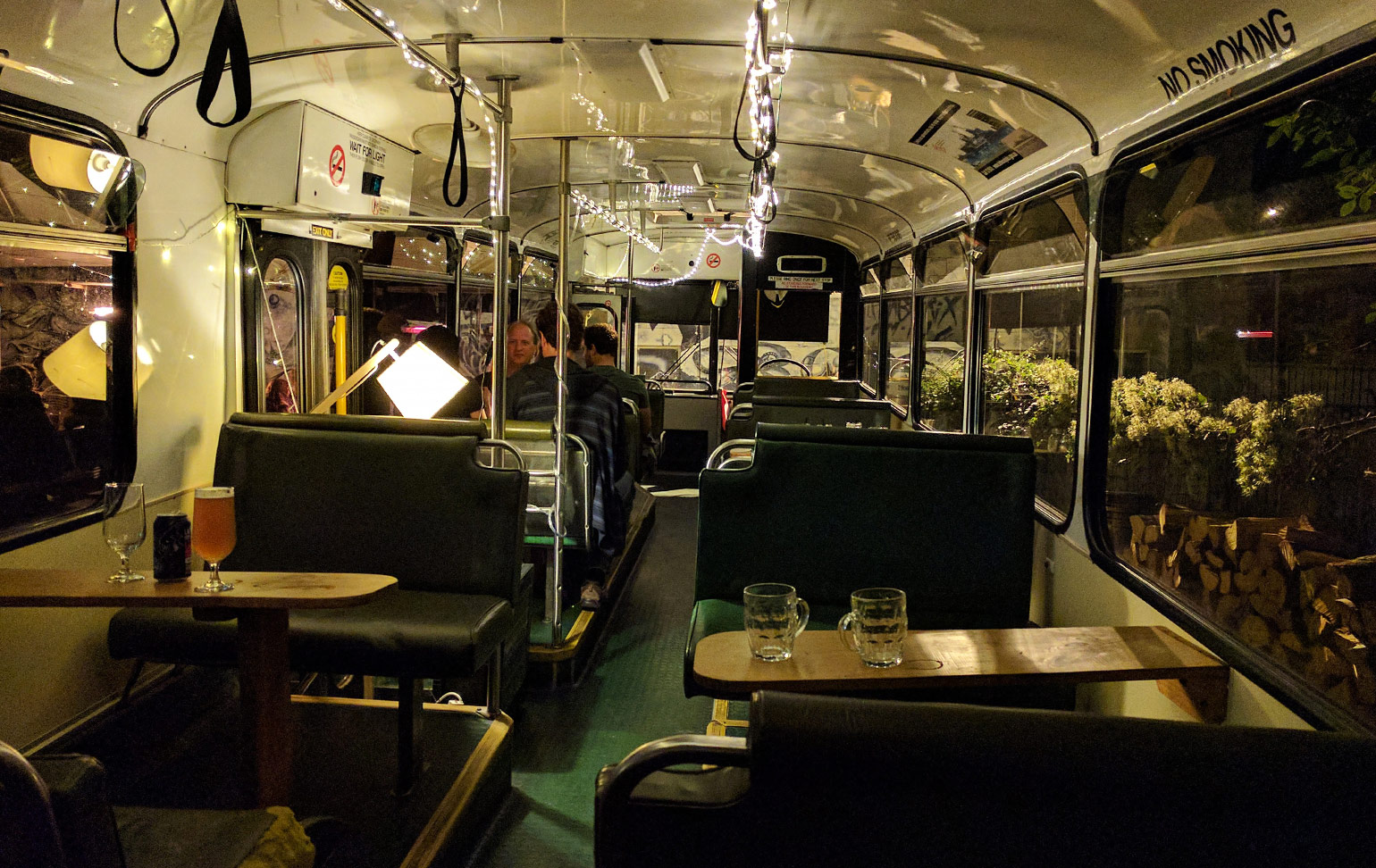 ---
How to get to Hobart
Hobart is very easy to get to from Melbourne and Sydney as Jetstar, Virgin, Tiger and Qantas all cover these routes. There are often sales and offers on flights. I usually use Skyscanner to compare flights and subscribe to the email alerts from each airline to get the best fares and stay up to date with any sales.
Where to stay
We used Airbnb and found a place called Macquarie House, located centrally on Macquarie St. It was a really awesome location and a good place to stay. We were a little unsure of the shared bathrooms on offer at first but they were kept immaculately clean so it was all good. I have now used Airbnb the last few times I have visited Hobart as it has some of the best deals available.
Day trips and where to go next
If you have longer in the area, then there is plenty more of Tasmania to explore. I recently spent a few days on Bruny Island, which can also be visited as a day trip from Hobart. Russell Falls is only about an hour's drive north of Hobart and is an awesome place to walk and check out the waterfalls. Somewhere that I haven't been but would love to go is Port Arthur, another important and historical convict site. It's possible to do a day-trip by bus or to drive yourself.
If you know of anywhere else in or near Hobart that is worth checking out, please let me know in the comments below.