Russia is a country that conjures up quite a range of (sometimes contradictory and often misplaced) ideas in people's minds. Whether it is wealthy czars, poor peasants, Soviet propaganda, cosmonauts, the cold war, great writers, gulags, oligarchs, colourful orthodox churches, fur hats or vodka, it is certainly an intriguing place.
Another thing that may come to mind is a bureaucratic nightmare, with forms to fill out and fees to pay at every turn. While this isn't a true reflection of the country for the most part, it does seem to have found an outlet in the visa application process.
Unless you are from a relatively small group of countries (including South Korea, Thailand, South Africa, Cuba and most of South America), getting a visa to visit Russia, even for a short time, can take a lot of time and money. It can cost hundreds of dollars. As well as that, a 'letter of invitation' is required, as is booking where you will stay in advance, getting a passport photo taken and filling out the extremely long visa application form.
Luckily, there is another way to get a taste of this literal and figurative giant of a country. Owing to a bit of a legal loophole, it's possible to visit St Petersburg for up to 72 hours without a visa.
The 'cruise ship' law
The law in question, presumably designed to accommodate wealthy cruise passengers, allows anyone arriving by cruise ship to stay for up to 72 hours provided they are also paying for some kind of tour. St Peter Line runs overnight ferries from Helsinki (with connections to and from Tallinn and Stockholm) to Saint Petersburg. The return trip acts as a 'cruise', and the 'tour' is effectively a transfer between the ferry and one of various locations in the city.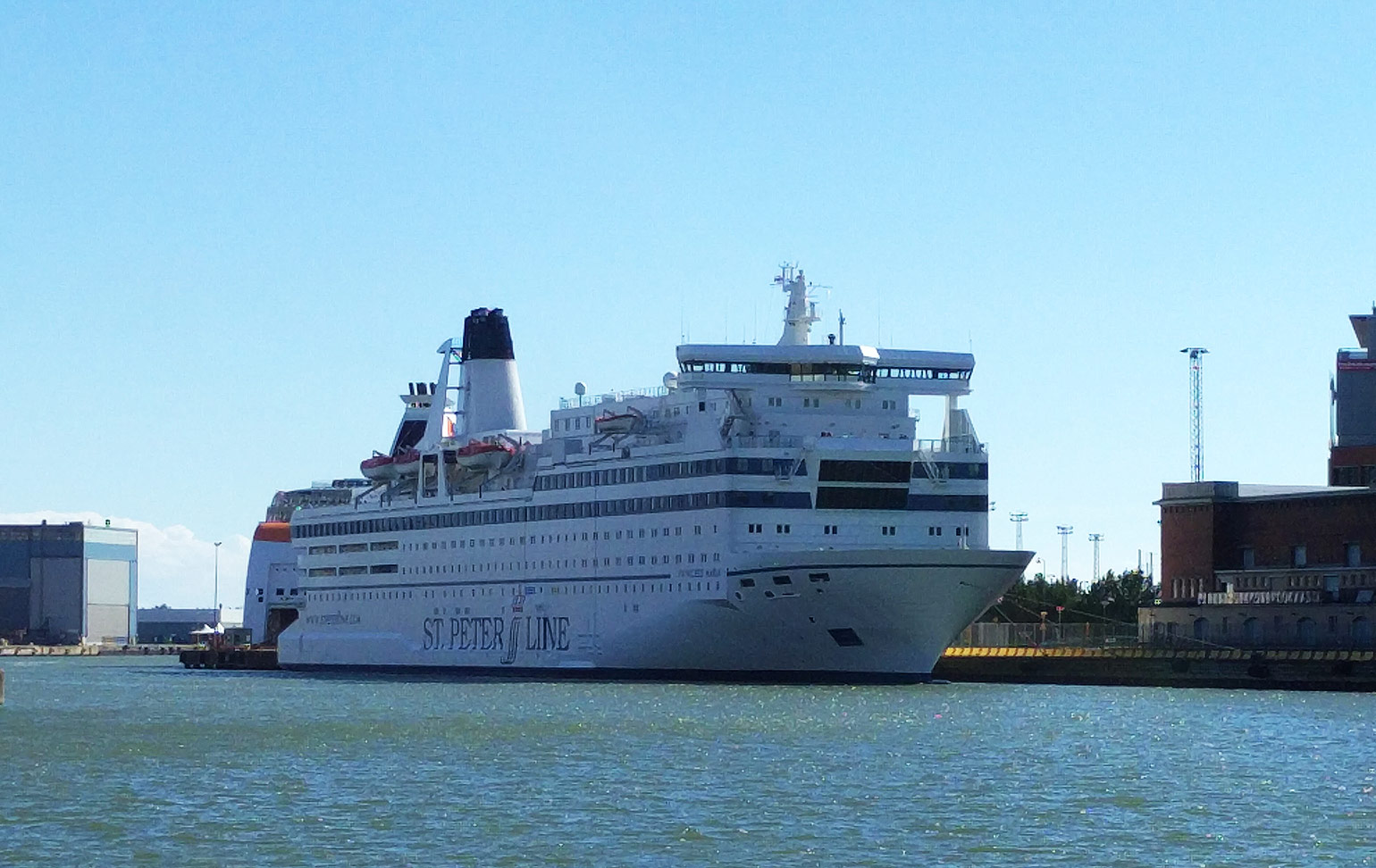 The process
After booking online through St Peter Line's website, you will need to allow plenty of time to check in at the Länsiterminaali or 'West Terminal' in Helsinki (located here). Check-in closes an hour before sailing time and there were excruciatingly long and tedious queues when I went. At check-in, your passport will be checked and you will receive your tickets and other documents you will need to enter Russia visa-free. You will also receive the key to your ferry cabin.
The ferry
St Peter line had two ferries that operated the route to Saint Petersburg when I travelled there; the Princess Anastasia and the smaller Princess Maria. I went from Helsinki to Saint Petersburg on the Princess Anastasia and came back on the Princess Maria. In late 2016, the Princess Maria was moved to the Mediterranean following the purchase of St Peter Line by the Italian company Moby Lines. The Princess Anastasia still operates the route to Saint Petersburg.
The Princess Anastasia has a range of restaurants and bars as well as a casino, a nightclub, a cinema, a sauna and spa complex and a duty-free shop with very cheap vodka (more on that later). None of these things are included so all cost extra, although when we went to the cinema just after a movie had started there was no one collecting payment so we wandered straight in. The ship, including the cabins was clean and pleasant but had the strange feel of a bygone era that I couldn't quite place.
Arriving in Saint Petersburg
The ferry arrived in the morning at Saint Petersburg having left Helsinki early the previous evening. I managed to oversleep by four hours and when I left the ship and the border guards saw how late it was, they asked 'Russian vodka?' knowingly and with an accompanying chuckle.
Pro tip: don't drink so much cheap Russian vodka on the ferry that you wake up four hours late with a horrible hangover and an unexplained cut above your eye. At least the reaction of the border guards told me that I wasn't the first person to arrive in this manner. Sharing a huge bottle of vodka with a Kiwi fellow-traveller while watching Star Wars in the cinema had seemed like a good idea the previous night. As had the subsequent drinks seemed a good way to pass the time. I didn't expect to pass quite as much of it though!
Anyway, after that slight setback I got on the small minibus into the city. As we got closer to the centre of the city, I saw why everyone talks so positively about Saint Petersburg. The architecture of the city was stunning. Founded by Peter the Great and improved on by subsequent Russian rulers, Saint Petersburg was created to be a grand imperial capital, originally modelled on Amsterdam. It immediately reminded me, however, of Paris.
I went to my hostel to check-in before going to explore my new surroundings. I stayed at Simple Hostel, which was a very central and pleasant hostel with friendly staff. It is located very near to the Hermitage and also the Nevsky Prospekt, the 'main street' of Saint Petersburg.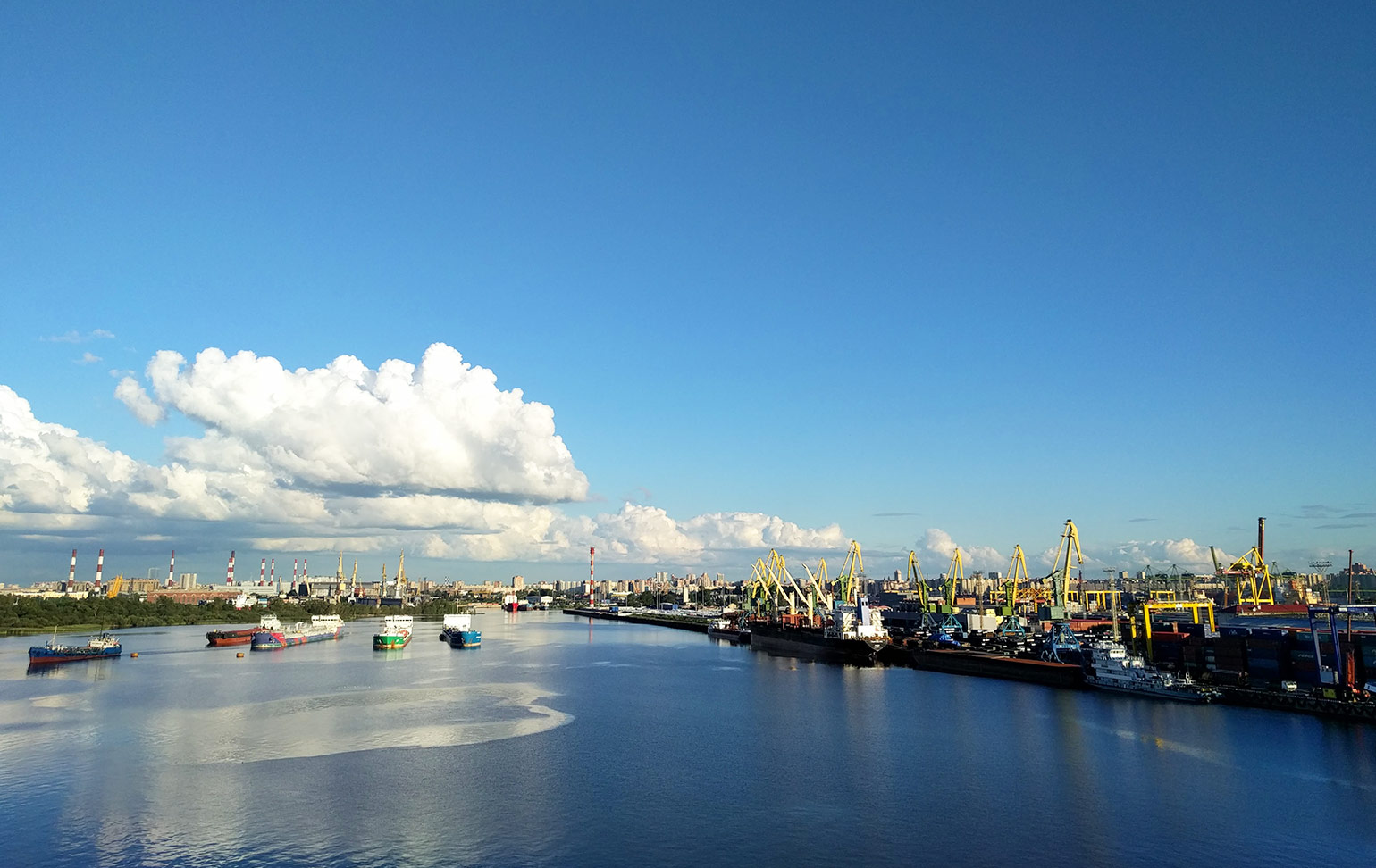 Saint Petersburg sights
Saint Petersburg is a huge city with an amazing amount of attractions as well as a great place to wander and observe everything from the people to the architecture and the canals. The following are just a few of the main attractions.
The Hermitage
The Hermitage Museum was just around the corner from my hostel so that was the first thing I went to see. Unfortunately I didn't have time to see the roughly 65,000 items on display (of a collection of about 3 million), but the buildings and the square in front of them are spectacular anyway.
The Hermitage has its origins in the art collection of Catherine the Great in 1764, but it wasn't until 1852 that the collection was opened to the public by one of Catherine's successors. Part of the museum has been housed in the former imperial Winter Palace since the 1917 Russian revolution.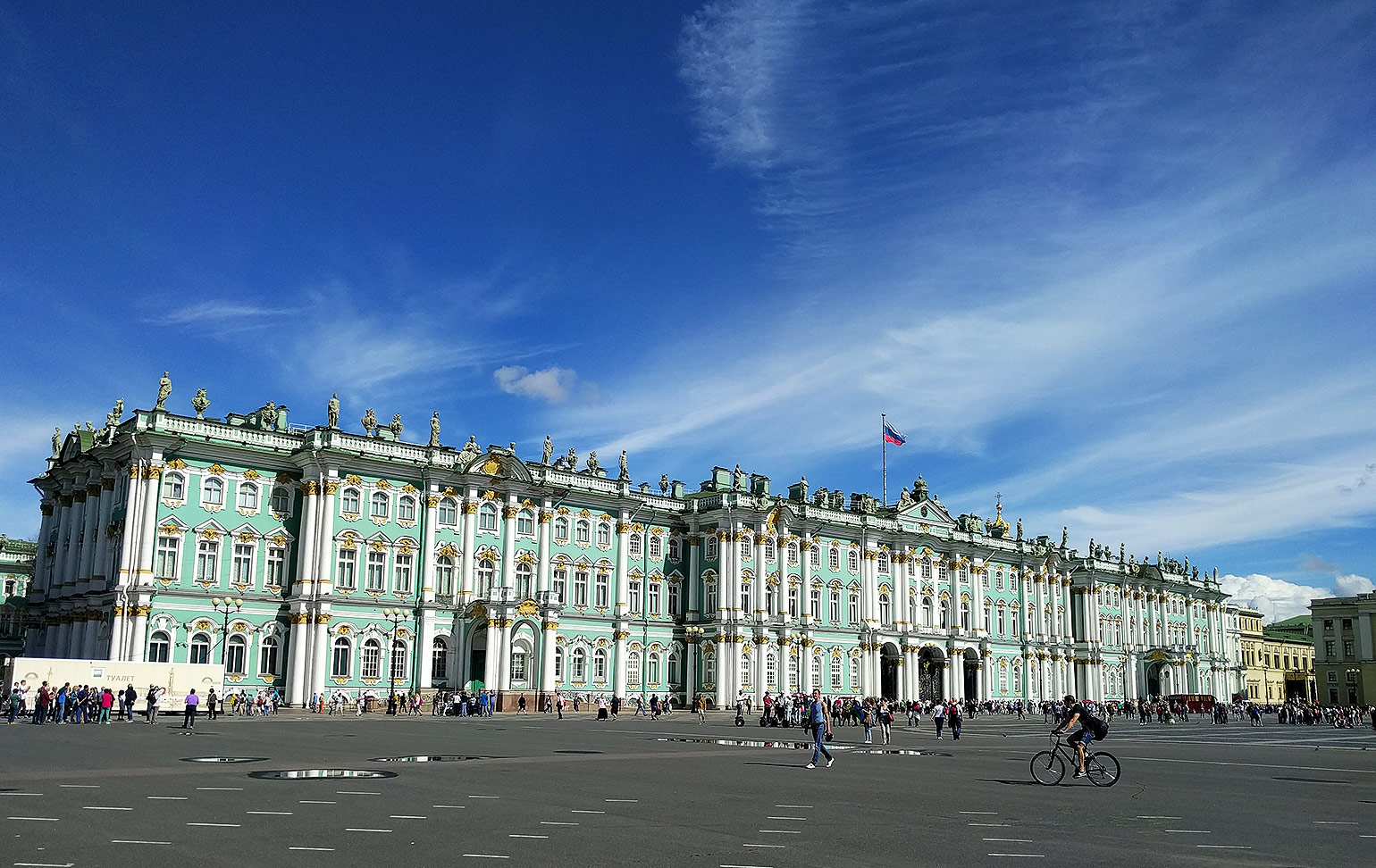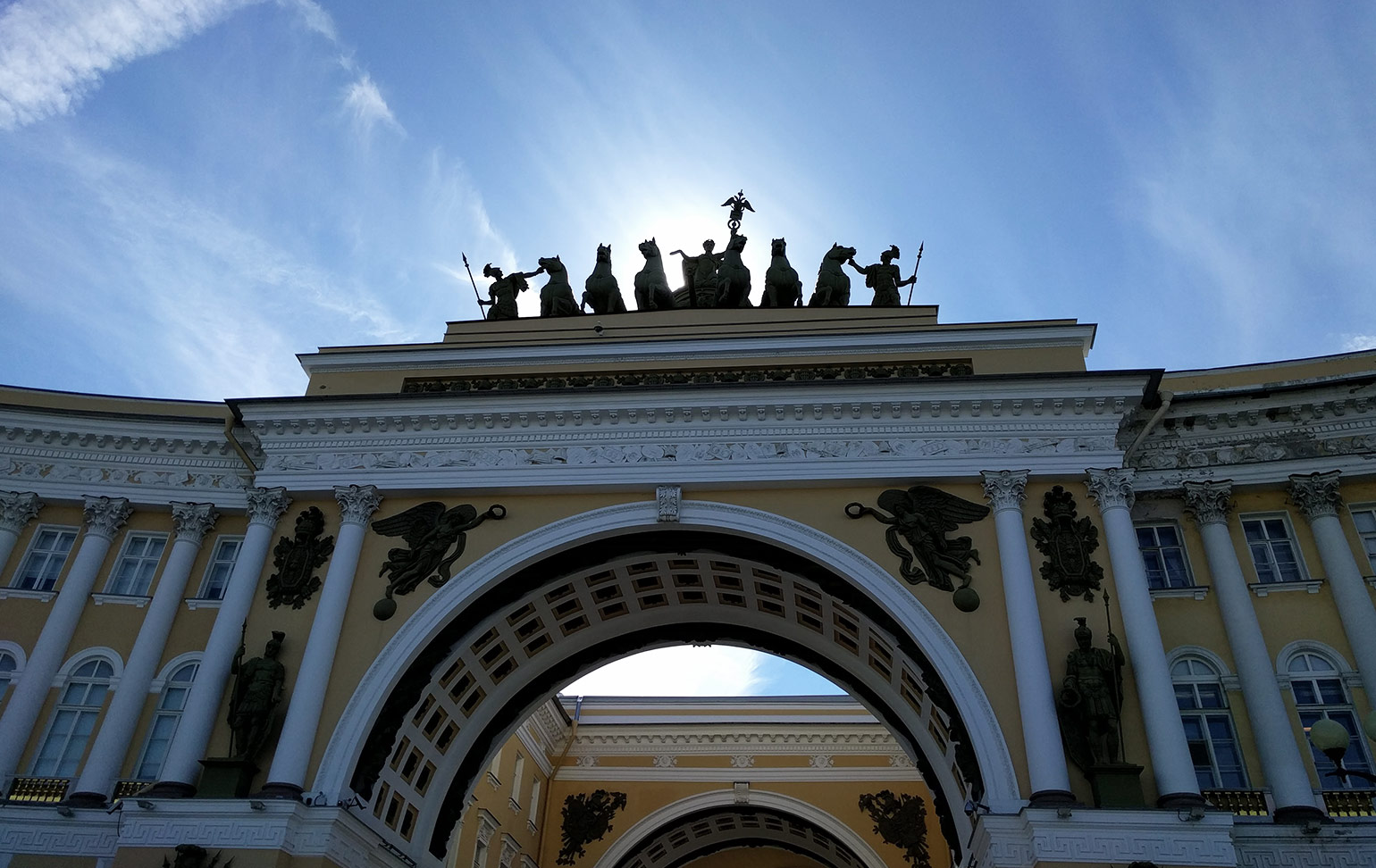 The Church of the Saviour on Spilled Blood
The Church of the Saviour on Spilled Blood, officially called the Church of the Resurrection of Christ, is a Russian icon. It got its better known name because it was built on the site of the fatal wounding of Tsar Alexander II in 1881. The church's 5 domes are elaborately and colourfully decorated. The inside walls and ceiling are covered in mosaics that easily make the 250 rubles entrance fee worth paying.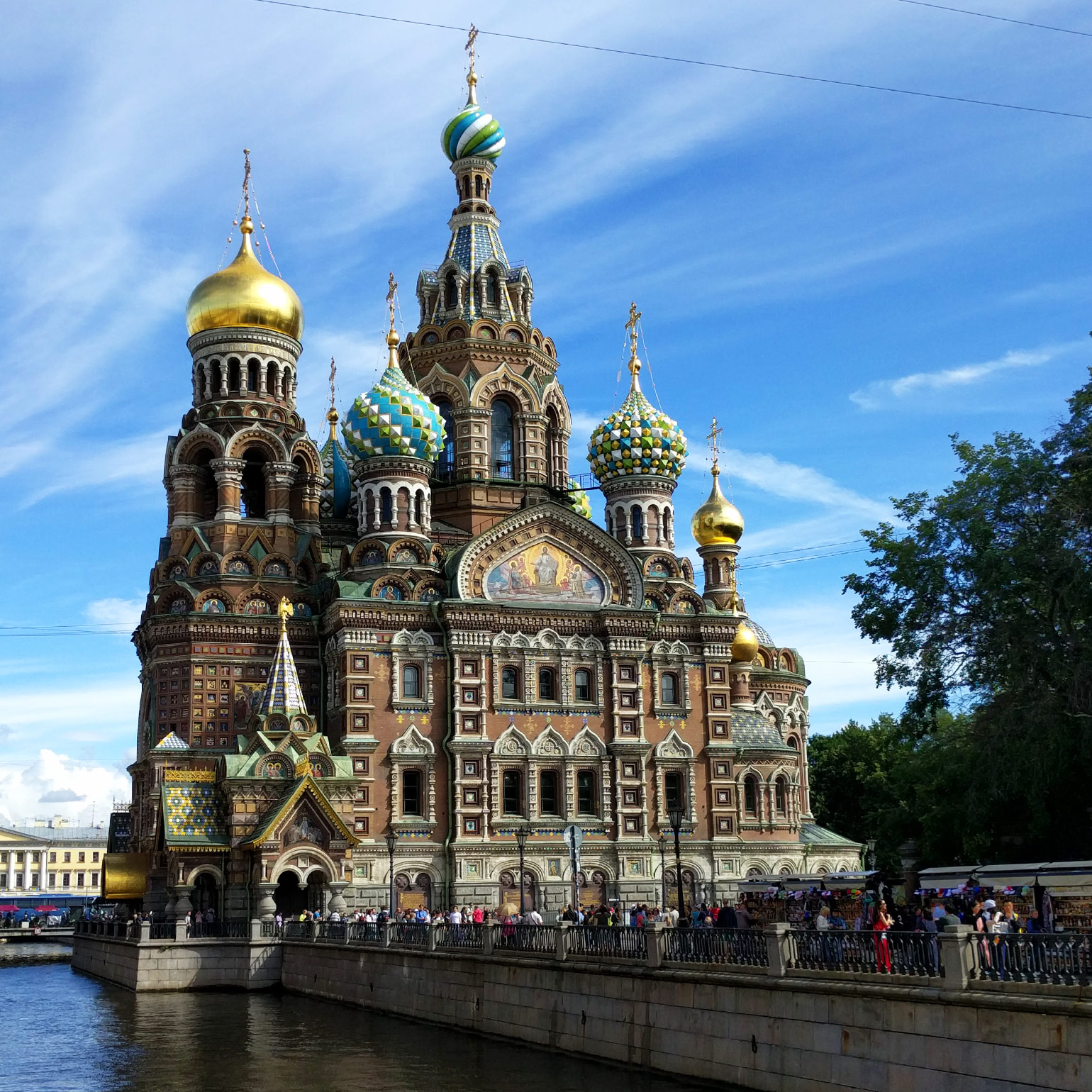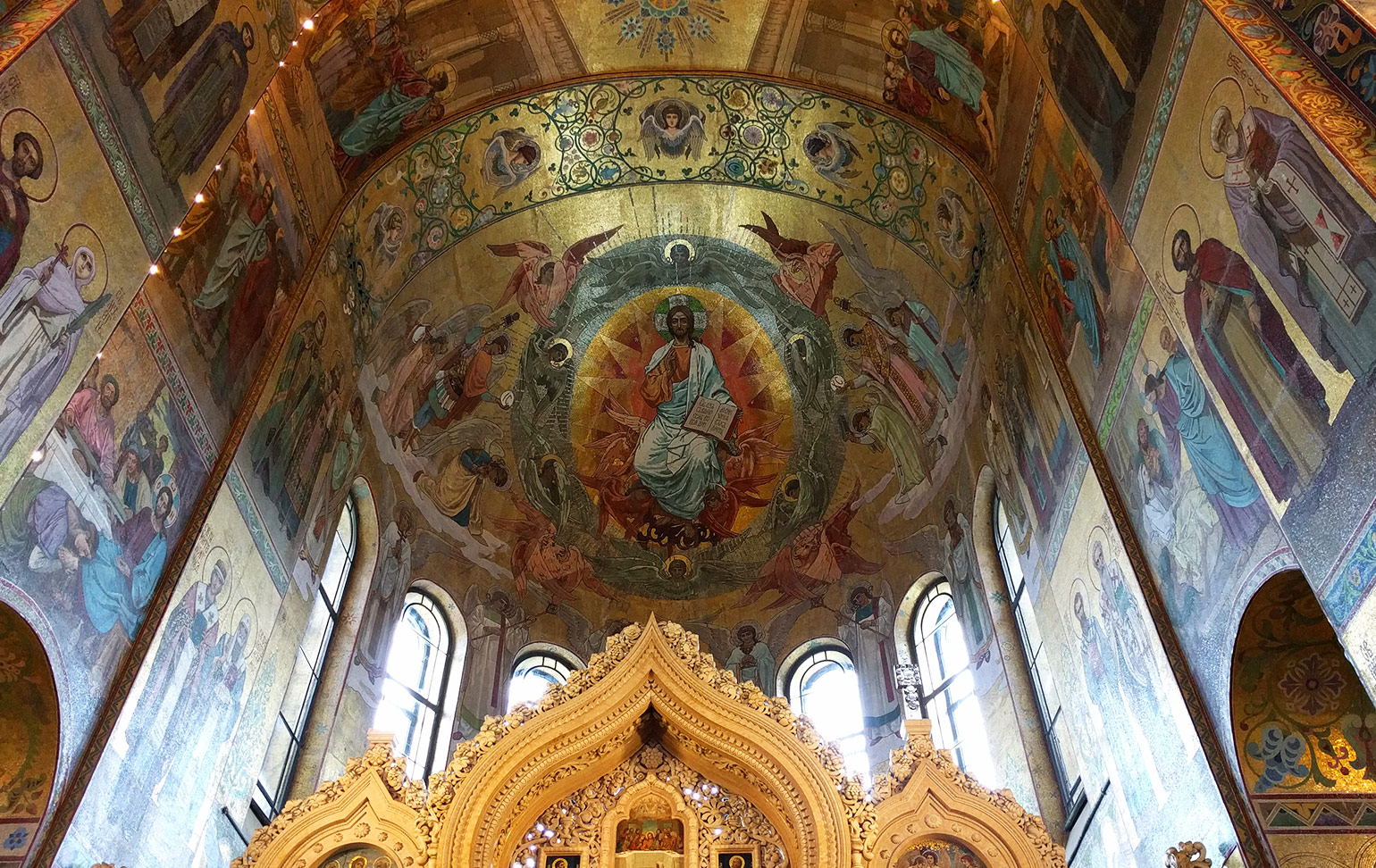 Peter and Paul Fortress
The Peter and Paul Fortress is a massive complex that makes up the original citadel of Saint Petersburg. It later became a garrison and a prison for high-ranking or political prisoners. These days it contains a number of museums and the Peter and Paul Cathedral, where nearly all Russia's tsars are buried. I particularly enjoyed the 'Museum of cosmonautics and rocket technology' and an exhibition of Soviet propaganda posters.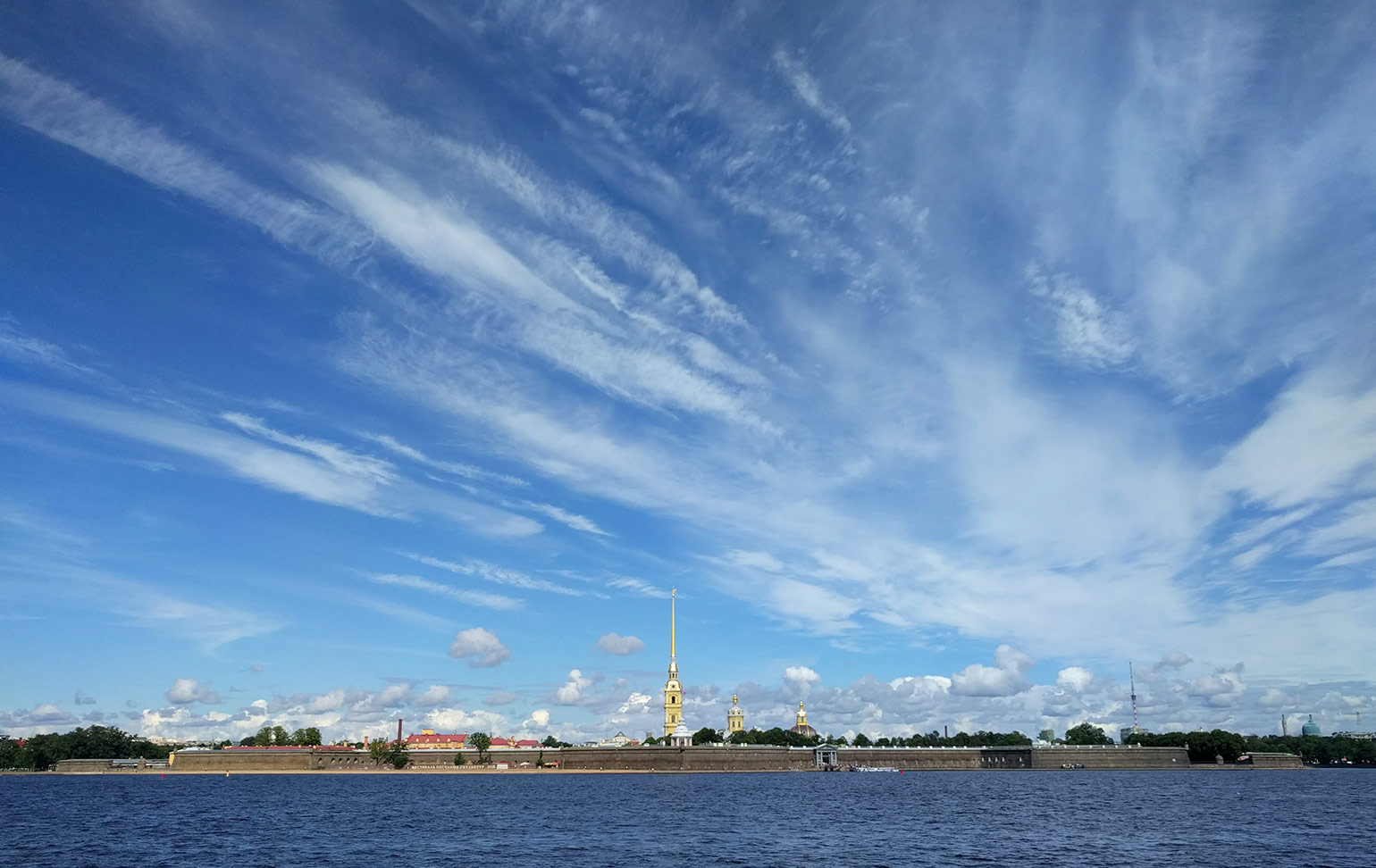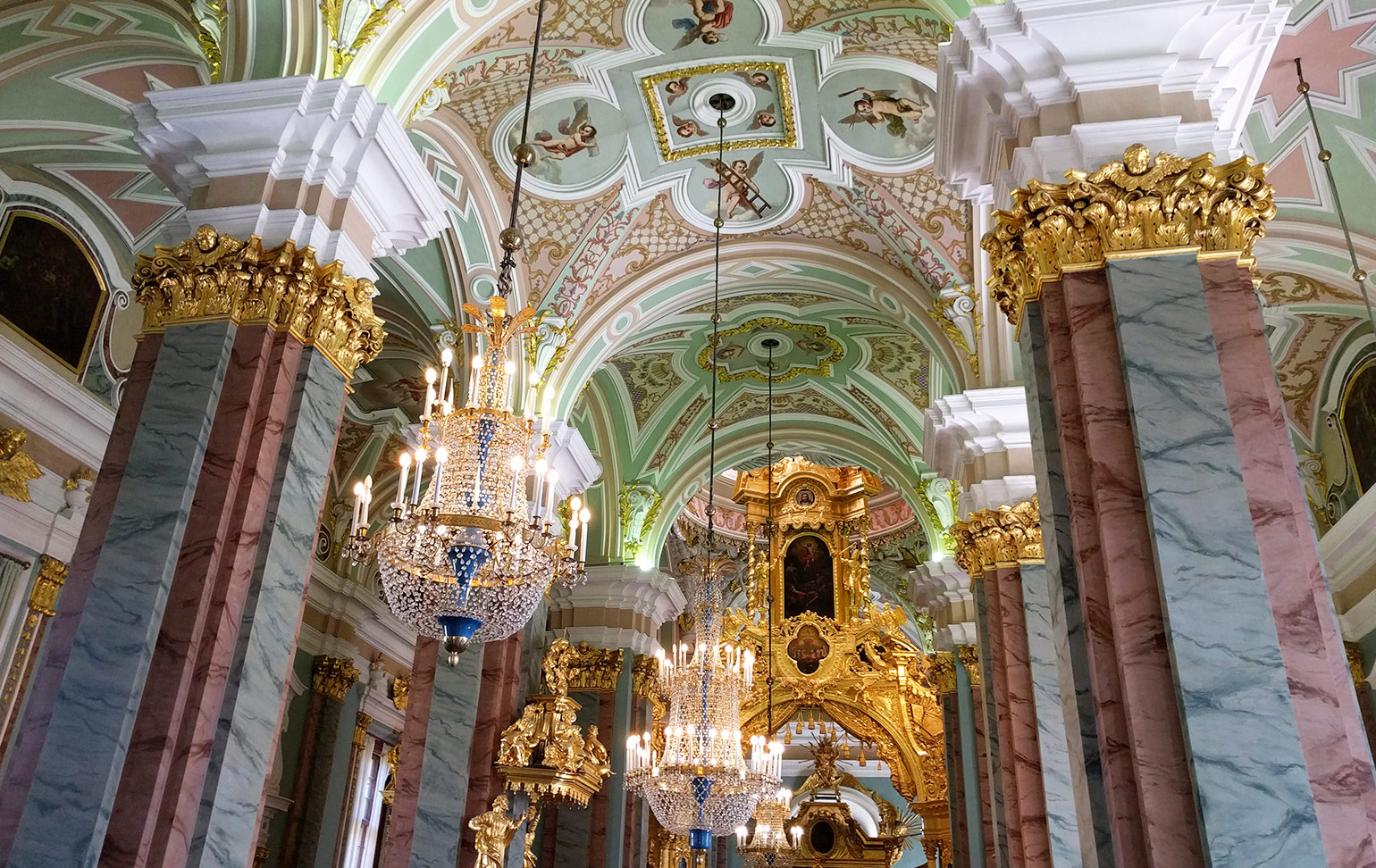 Conclusion
Visiting Saint Petersburg by ferry is a fun and reasonably easy trip into an intensely interesting and grandiose city. It could definitely be said that a few days is not enough time to explore a city with such an immense history and so many amazing sights, but a few days there is certainly better than not going at all. And besides, the ferry trip saves a lot of hassle by allowing you to avoid applying for a visa.
One thing that did disappoint, though, was the food. Don't expect too much from it. And I say that as someone who usually enjoys the heavy, wintery northern European foods you might expect to find in Saint Petersburg. I was genuinely surprised at just how bad it was.